INSTRUCTIONS FOR FAMILIES WITH DEPENDENTS OVER 18
After you have gone through the steps to activate and login to your new MDLIVE account, as the head of household you will be able to establish activate logins for your children or spouse.

NOTE: The Head of Household must be setup BEFORE setting up a dependent account. Only the Head of Household has access to activate spouse and dependent accounts.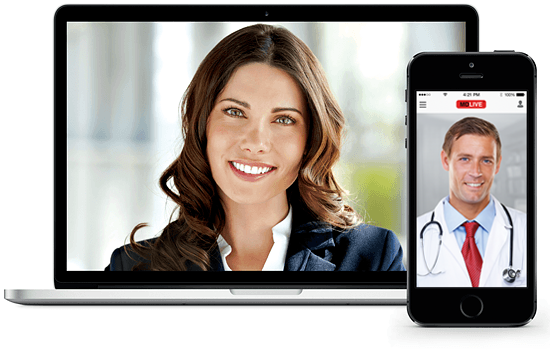 Step 1
Click on your name at the top right corner of the screen. A drop down will appear for all the members of your family, if you are the head of household. If your family member has not yet activated their MDLIVE account, you can set this up on their behalf.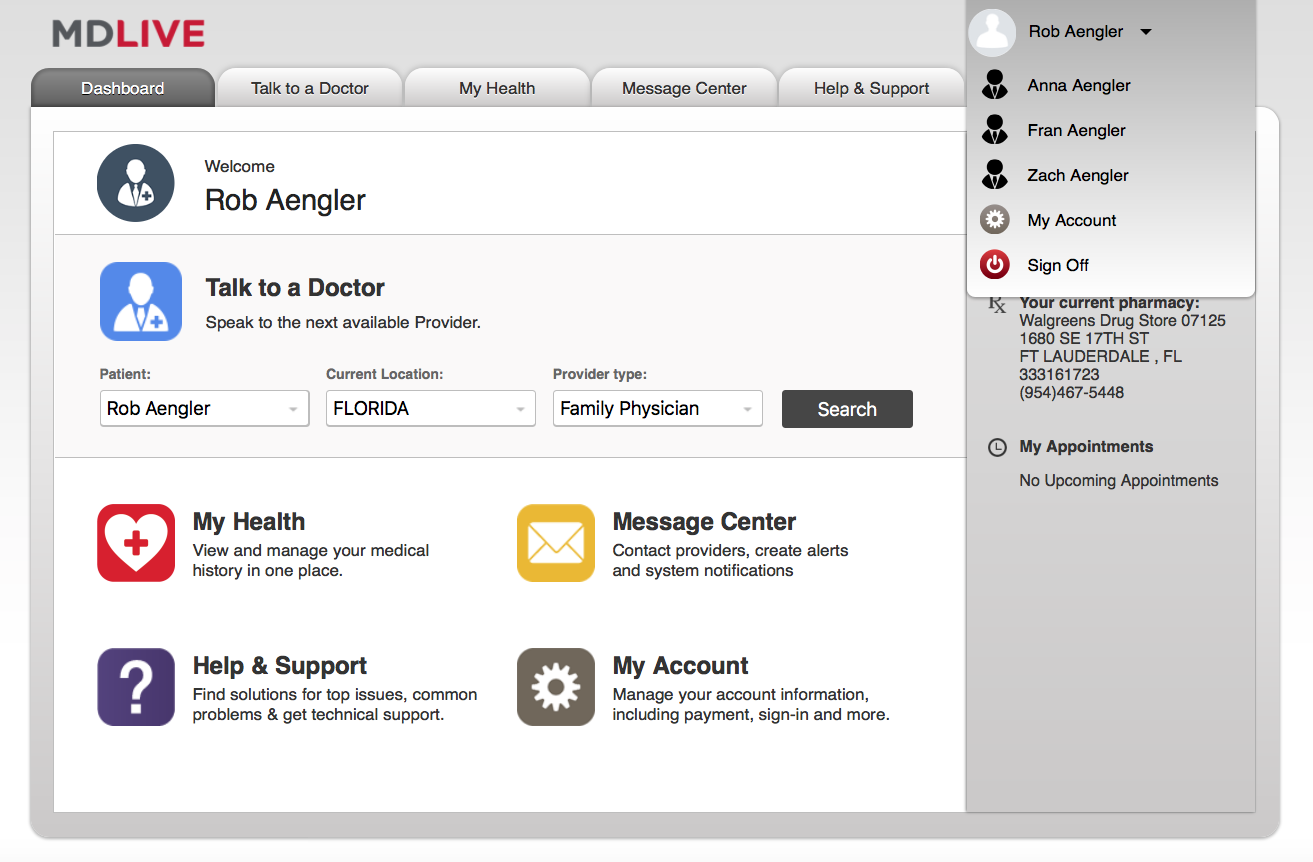 Step 2
Click on the family member who needs the doctor consult. If the family member has "register" by their name, their account will need to be activated before using the MDLIVE service.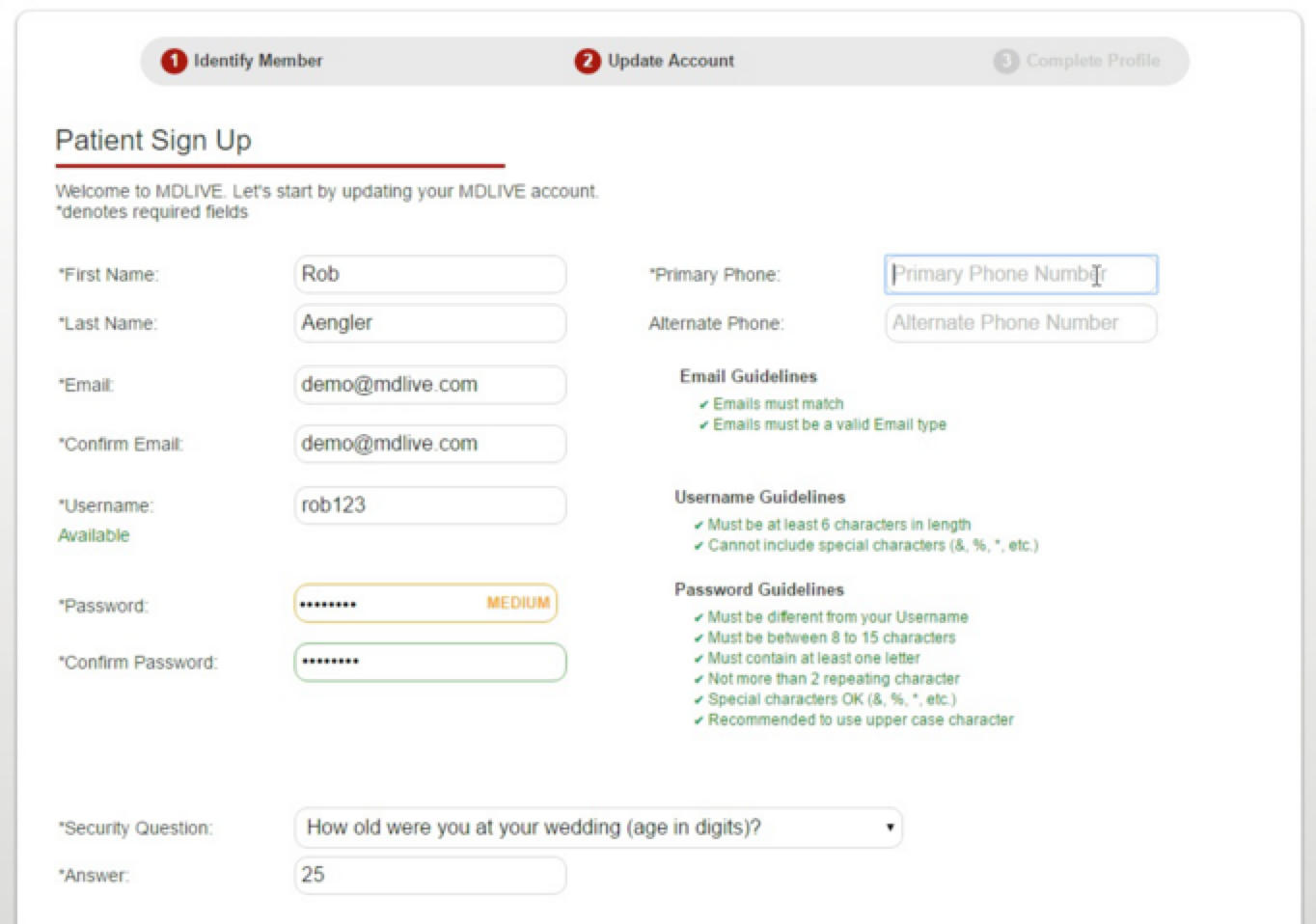 Step 3
You can setup your adult dependent with their own login and password to MDLIVE.

NOTE: Whether your adult dependent is a spouse or an adult child over 18, click on my account to change their password, and they have the additional right to remove your access as head of household to their health history.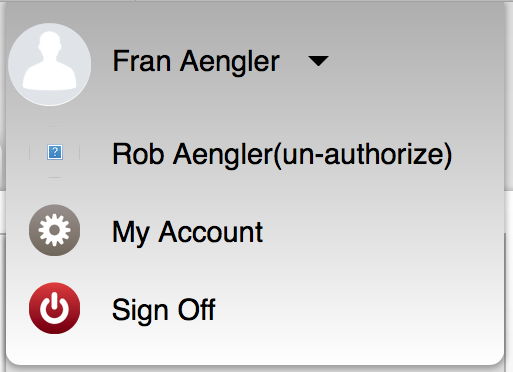 Step 4
Before your adult dependent can schedule a consult for themselves, they will need to fill in their health history and preferred pharmacy.
Login Instructions for Dependents Over 18
Child dependents over 18 year olds do not have access to the member center, and therefore, cannot access MDLIVE thru the member center portal. These members will have to access MDLIVE directly to utilize their free MDLIVE consults.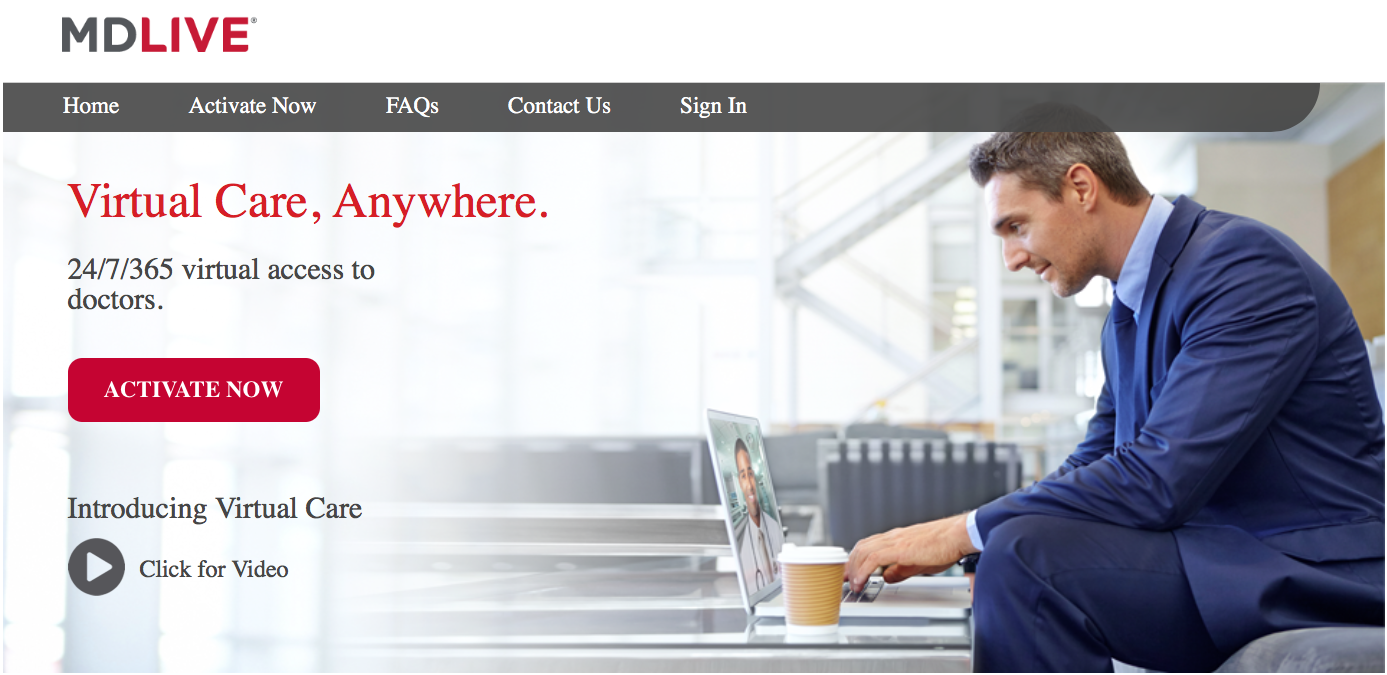 Step 2
Click on "Activate Now"
Step 3
Enter Member ID number from your Dental Vision Discount Card, and the primary card holder's date of birth.

NOTE: If the family member's membership is active, the dependent can go ahead establish their login account to access to MDLIVE. They also have the option to opt out to display their health information to the primary Medi-Share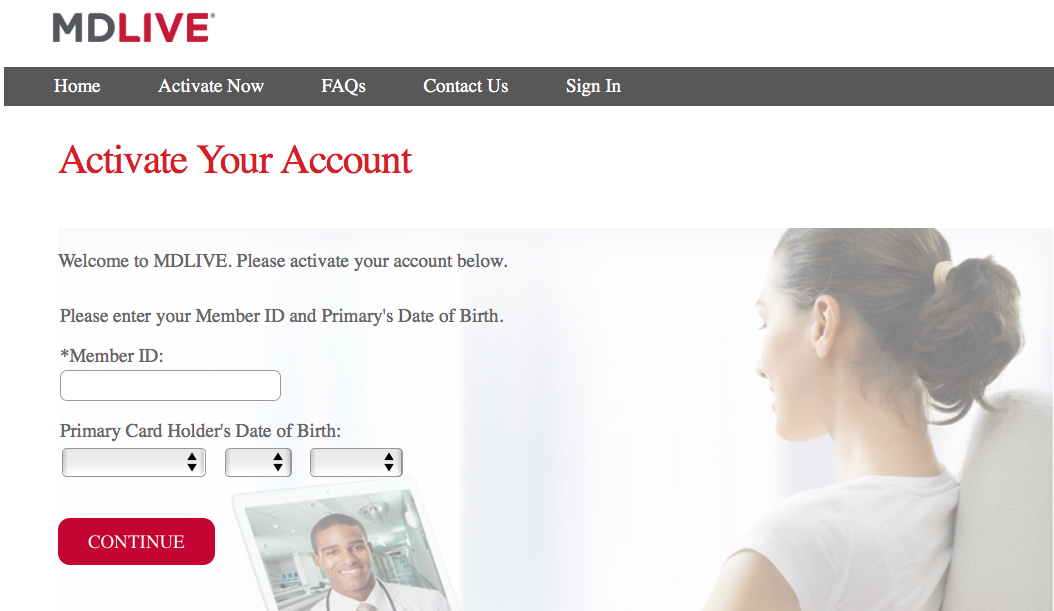 "Having access to no cost care on my iPad was a blessing! I was able to reach a doctor at 9 p.m. right from my living room and avoided a trip to urgent care for my son's earache."