Pricing
Manna lets you choose the level that best fits your budget and your income.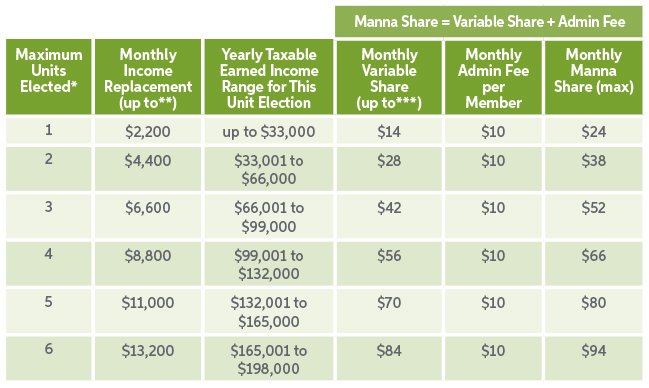 The Variable Share Amount (VSA) is $14 per unit elected, and is used to assist other members. Each unit elected represents up to $2,200 of monthly financial assistance not to exceed 80% of the total earned income. The administrative fee is used to administer the program.
Decide how much income you need to replace, choose the corresponding unit and Apply Now!
Become a Member of Christian Care Ministry and explore the benefits of Medi-Share!