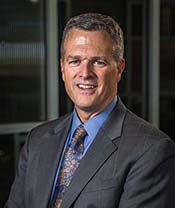 Scott Reddig, CEO of Christian Care Ministry/Medi-Share
Scott Reddig joined the organization in February 2019. This 28-year, Melbourne-based non-profit administers the Medi-Share program, an affordable alternative to health insurance for the Christian community.
A graduate of The Ohio State University, Reddig has 31 years of experience in the property and casualty insurance industry, serving as Chief Actuary with three different companies and Chief Operating Officer for Guide One Insurance, one of the largest insurers of churches in the country.
It is not just the Medi-Share model of sharing that intrigues Reddig, but the workforce that supports it. "Both are authentic Christian communities that help one another. Both demonstrate Christ's call to love one another and to live as He encouraged us. It is a model, dare I say a 'business' model, for sharing healthcare needs that isn't insurance-it's better than insurance. It is also a model that doesn't just make this a 'great place to work,' but it's simply the way the workplace ought to be."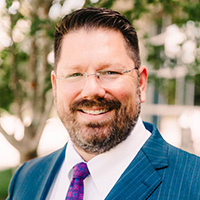 Brandon Harvath, COO of Christian Care Ministry/Medi-Share
Brandon Harvath joined CCM as COO in May 2021. Brandon has held leadership roles for Highmark, Cigna, Independence Blue Cross, and MBNA/Bank of America. Most recently, Brandon served as CEO at Saint Francis Healthcare, a large hospital in Wilmington, DE. With a wide variety of experience over the last 20 years in the finance, insurance, call center, and healthcare arenas, his insights and unique leadership are an asset to CCM/Medi-Share as we move forward. Brandon has a BS in Finance from Wilmington University.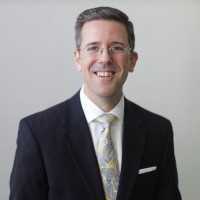 Evelio Silvera, VP of Communications and Government Affairs
Evelio Silvera has worked as a financial services, business development, and government relations professional as well as a communication strategist with deep experience in start-ups, publicly traded companies, multinational organizations, and state and local government. He has served as VP of Communications and Government Affairs at Christian Care Ministry since October 2020.
Become a Member of Christian Care Ministry and explore the benefits of Medi-Share!