Affordable, Biblical Healthcare
Medi-Share is a healthcare sharing ministry where members share each other's medical expenses. Members have a God-honoring choice for their healthcare and although not insurance, Medi-Share is acceptable under the law.
Since 1993, Members have shared and discounted over $1.4 billion in medical expenses! Along with considerable savings, you will become a part of this unique community of believers who will be praying for and encouraging you during a time of illness.
Experience the freedom and blessing that comes from knowing you are helping your brothers and sisters in Christ as they do the same for you.
Change a Child's Life
We have partnered with CURE International to extend sharing beyond our community to reach precious children with surgically-correctable disabilities.
CURE's mission is to heal the sick and proclaim the kingdom of God. This non-profit organization operates charitable hospitals and programs in 30 countries where patients experience the life-changing message of God's love for them, while receiving surgical treatment.
Why not use a fraction of the money you will save by joining Medi-Share to contribute to CURE's mission and change a child's life? Your $35 a month donation goes directly to healing kids.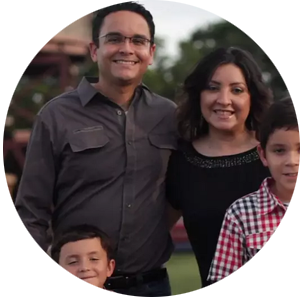 "The best part of Medi-Share is that they are caring. Just a few weeks after I had my surgery I received a note, saying how they were praying for me and that's what I love. Medi-Share has been a very big blessing for our family. We thank God for Medi-Share." Pastor Ariel & Family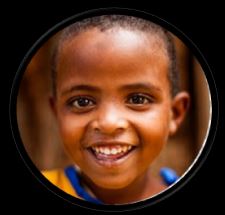 "After losing three children to illness and finding that his fourth child, Dofte, was also sick, Dofte's father lost all hope and tried to commit suicide. Thankfully, he found CURE, and Dofte's successful surgery restored his hope. He became a Christian because of the care he and Dofte experienced." CURE Ethiopia

"I signed up for Cure and immediately was shown the child I was helping, who was receiving treatment on his legs, the same treatment my adopted son from Haiti received, only this child didn¹t have to leave his family and everything he knew. CURE is not only healing kids, they are keeping families together." ABBY, MEDI-SHARE CURE PARTNER
The Medi-Share Cure Partnership
Medi-Share is Affordable

There's something for everyone with program options to fit virtually every budget and family size.

Cure cares for kids

This non-profit organization operates charitable hospitals and programs in 30 countries.

It's Good Stewardship

Use the healthcare savings you experience from being a member of Medi-Share to help CURE provide surgeries for kids.

Make a difference

Medi-Share CURE partners are not only connecting to share each other's healthcare burdens, but now can help carry the healthcare costs of those less fortunate.
Medi-Share is part of Christian Care Ministry. CURE International is serving children with disabilities all over the world. Together, we are changing lives in the name of Jesus.
Members in a Health Care Sharing Ministry such as Medi-Share are exempt from the individual mandate in the Patient Protection and Affordable Care Act found in 26 United States Code §5000A(d)(2)(B). Medi-Share is not available in Montana. Medi-Share is not insurance. It is a not-for-profit ministry and is not guaranteed in any way. Medi-Share is exempt from insurance regulation. The following states require a notice for Medi-Share to qualify for an exemption from insurance regulation. While Medi-Share is not insurance and therefore, need not qualify for such exemptions, CCM has elected to publish these exemptions. You can review the disclosure required for the state in which you reside:
KY, MD, PA, WI - All Other States.
-
Click to view our privacy policy