Our Coaches specialize in supporting and educating members on the power of lifestyle medicine to prevent, arrest, and even reverse many chronic diseases common in our society. Their work embraces the mission of Christian Care Ministry to connect and equip Christians to share their lives, faith, talents and resources with others.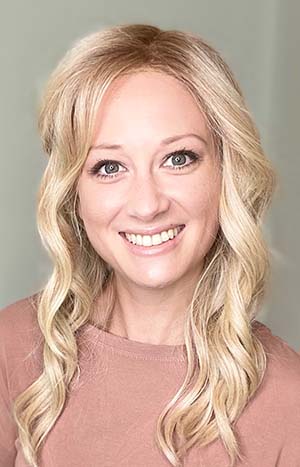 Laurie Brachna, MS, ACSM-EP
Laurie is a certified Exercise Physiologist with a master's degree in Exercise Science and she is currently pursuing her Weight Loss Specialist certification. She began her education and career in the health and wellness field because her true passion is to be able to make a positive, lasting impact on peoples' lives. She believes that each person's wellness journey is unique and each individual has the ability to accomplish all they have set their minds on. Laurie is very excited to be working as a Health Coach with Christian Care Ministry where she has the opportunity to walk alongside and empower others to pursue a healthy lifestyle and ultimately find their purpose in living a joyful, healthy life for the Kingdom of God. If Laurie is not soaking up the sun at the dog beach with her French Bulldog, you can find her weight lifting in the gym, taking a spin class, or enjoying a new healthy dessert recipe with close friends and family!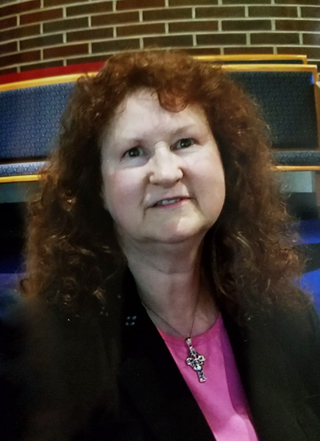 Angela Dodson, CCN, RT, CPT, CHWC

Angela is a Wellcoach Certified Health and Wellness Coach and Aerobics and Fitness Association of America Certified Personal Trainer. She has a background in Chiropractic Nursing specializing in rehabilitation of sports injuries. She has studied Greek, Systematic Theology, exegesis of Scripture, and Christian Counseling at Reformed Theological Seminary. For more than 30 years, Angela has also studied nutrition and enjoys vegetarian cooking. Her passion is to educate, empower, equip, and encourage growth in Christ through healthy lifestyle choices. Angela has personally coached over 700 Medi-Share members. She enters each life as a foreordained connection of God for the member's good and God's glory. She takes each call as a very serious opportunity and a sweet privilege. Angela is an accomplished Martial Arts Instructor, competitor, and qualified for the USA Olympic team in 1988. She is a happily married pastor's wife and delights in teaching Scripture and singing in the choir.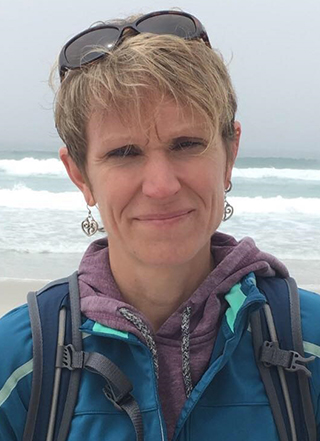 Lisa Eliason, ACSM-CPT
Lisa is an ACSM Certified Personal Trainer and RRCA/USATF Certified Running Coach. Her educational background includes a BA in Christian Ministry and MA in Coaching and Athletic Administration. She has been in the Health and Wellness field for 15 years, starting first as a youth and collegiate running coach and then working for eight years as Wellness Coordinator at the YMCA in her hometown in Wisconsin. Lisa enjoys working with those new to the pursuit of health and wellness. Her driving passion is to help them to BELIEVE in what is possible and then to reach their greatest potential, experiencing all God has intended for them in body, mind and spirit! Her favorite side interest is continuing to run competitively in road races far and near (which has included a few trips to the Boston Marathon), but she also enjoys hiking, biking, playing the piano and writing Bible study materials that focus on what the Lord continues to teach her daily. She considers her greatest earthly gifts, however, to be her 4 adult children (and the 2 "bonus" in-laws!), and seeing their desire to use their lives and talents for HIS glory.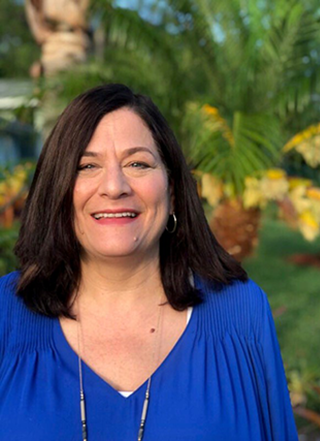 Wendy Ferguson
Hello, my name is Wendy Ferguson, my husband and I have four adult children. Two of them are married and have given us five grandchildren: Holland, Wakely, Cohen, Seren, and Noelle. We both went to Rhema Bible Training Institute in Tulsa, Ok and now live in sunny Central Florida which allows us to participate in an abundance of outdoor activities. We love the beach but grew up in the mountains of the Shenandoah Valley. One of my fondest memories was exploring the Blue Ridge Parkway. The time spent hiking vertical mountain trails, or inner tubing down raging rapids, or even snow skiing in frigid temps, have taught me that our Heavenly Father is even more vast then I had imagined, and that He has provided everything we need for Life and Happiness. Learning to respect the blessings that God has provided have made me who I am today. Making health conscience meals packed with fruits and vegetables as solutions to offset fast-food options has created an environment of sustainably healthy living in our family. As a little girl, my mother gave me space for my very own garden, and boy was I proud to eat those vegetables. I've worked hard to pass that on to our children and our children's children. My goal is to help everyone I meet to reach their full potential and become the healthiest person possible body, soul, and spirit.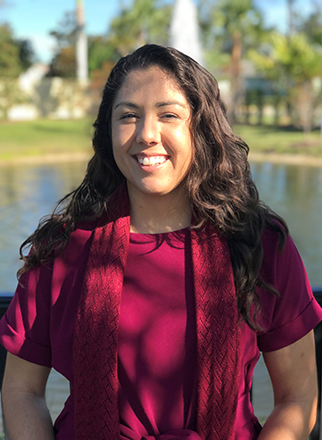 Gina Harris, BS, CPT, GFI

Gina is a National Academy of Sports Medicine Certified Personal Trainer and Aerobics and Fitness Association of America Group Exercise Instructor. She has a Bachelor of Science in Sport & Exercise Science: Human Performance and Minors in Psychology and Fitness from the University of Central Florida. Growing up she knew the importance of exercise and nutrition. Knowing her family history, she knew she would have to work harder to prevent any health conditions. She gained a lot of knowledge from one of her internships at a natural health center for holistic nutrition. She learned that certain foods can heal the body. The other part of her internship was done at a YMCA where she put into practice physical fitness and wellness coaching. Gina's hope is to enlighten members with the knowledge that the Standard American Diet causes damage to the body. She then hopes to empower them with resources to use their exercise and diet to prevent illness, improve health, and grow stronger in body and Christ.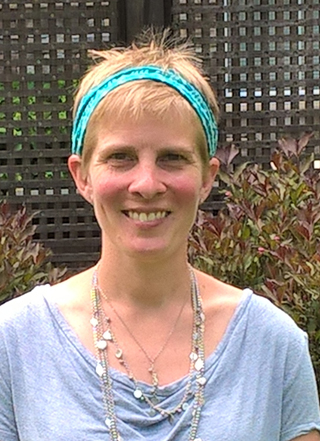 Katie Kolb, MS, ATC, CHWC

Katie is a Wellcoach Certified Health and Wellness Coach, licensed and certified athletic trainer, and has a master's in health and human performance. Exercise is an area she is passionate about. In her undergraduate studies, she enjoyed exercise physiology so much that she ended up tutoring other students and later teaching a similar course to non-majors as an adjunct. The science behind how God has designed our bodies to adapt to physical stressors fascinates her! Her husband is a brilliant and respected strength and conditioning coach at West Virginia University so they have captivating dinner conversations! She has personal experience providing healthy meals to everyone from children to powerlifters and everything in between. She is well versed in both Type 1 and Type 2 Diabetes having many friends and family with each. She loves being outside. Moving to West Virginia, with its abundance of white water, woods, and rock faces, is one of the best things that happened to her family after living in Pennsylvania, Oklahoma, Michigan, and North Carolina.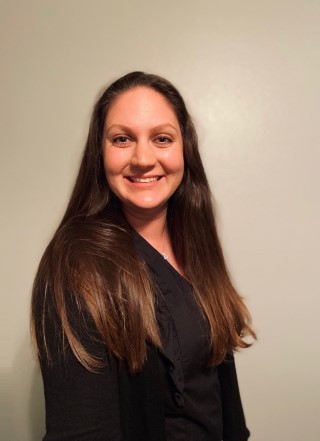 Nikki Lansing, BS
Nikki was born and raised on the sunny east coast of Florida where she has grown to love the outdoors, anything and everything involving water, and sunscreen! Nikki obtained her Bachelor of Science Degree in Dietetics & Nutrition from Keiser University and completed her dietetic internship at local hospitals where she enhanced her skills and knowledge in Clinical Nutrition and Public Health Nutrition.
When Nikki is not researching new health-related topics, she can be found in her kitchen cooking up plant-based recipes, attending workout classes, diving into God's word, or exploring new places to travel with her husband and family.
Nikki is extremely passionate about providing individuals the tools, resources, and knowledge they need to prevent or reverse America's most preventable diseases while providing prayer, accountability, and encouragement.
"I will give you back your health and heal your wounds," says the Lord.
Jeremiah 30:17 (NLT)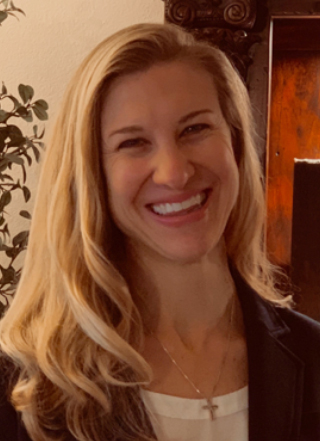 Megan Moore, BS, RDN, CDCES, ACSM-CPT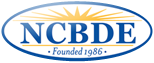 Megan is a Registered Dietitian Nutritionist and Certified Diabetes Educator who has been in practice since 2004. She has experience in sports nutrition, diabetes, bariatrics, weight management, disordered eating, child nutrition, and digestive disorders. Megan earned her Bachelor of Science in dietetics from Texas Tech University and completed her dietetic internship at Vanderbilt University. She enjoys studying the Bible, running, playing sports, and playing with her young kids. Megan is passionate about helping others understand proper nutrition and teaching them how to make it a practical part of their everyday healthy lifestyle. She loves to help people feel their very best!
Karen Selby, BA, ASCM-CPT

Karen is pursuing a master's in public health focusing on nutrition and wellness while also completing her Wellcoach Health and Wellness Coach certification. Because of her interest in preventative health, Karen has always been intrigued by the concept of "Blue Zones" and was blessed to live on the island of Okinawa for three years. There she witnessed an amazing culture. Silver-haired Okinawan men easily pedaled bikes up steep hills and women in their sixties hoisted weighty metal garbage cans and sprinted to the trucks. Businessmen gathered outside in suits for morning calisthenics. She found that the healthy plant-based food fueling Okinawans was some of the tastiest on the planet. Returning to the U.S., she could see America's health crisis so clearly. Since joining the Health & Wellness team at Christian Care Ministry, Karen has had the joy of seeing type II diabetes and hypertension reversed in her family. Karen also has her own testimony of overcoming the flares and challenges of rheumatoid arthritis and avoiding the side effects of autoimmune drugs through this anti-inflammatory way of eating. The desire of her heart is to help Americans reclaim their health.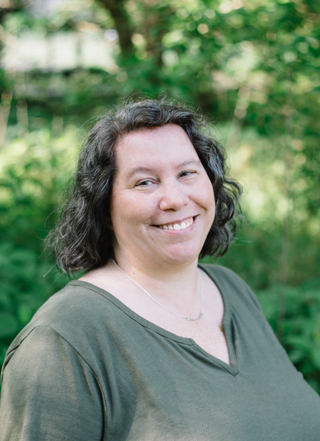 Kristy Siddel, CHWC, CPT

Kristy is a Wellcoach Certified Health and Wellness Coach and American Association of Drugless Practitioners Certified Health Coach and an American Council on Exercise Certified Personal Trainer. Kristy has long been interested in wellness and has a heart that wants to serve and walk alongside others as they work on their health goals. She believes God designed our bodies to be able to heal and rebalance if it is given what is best. She finds it amazing how our bodies respond to positive lifestyle changes. She enjoys being available to members to give support and encouragement. She is the proud mom of three boys and enjoys birdwatching and kayaking.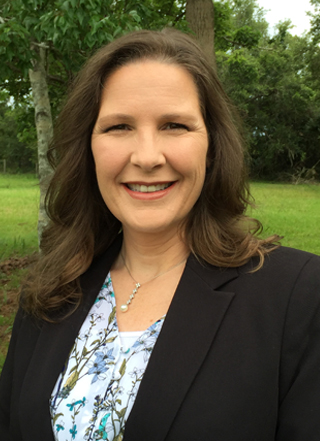 Stephani Spangler, CWHC, PT

Stephani Spangler has worked in the wellness field for 23 years and enjoys inspiring others through passion and encouragement. She attended Heald Business College, studying business communications. She is a Wellcoach Certified Health and Wellness Coach and Aerobics and Fitness Association of America certified Personal Fitness Trainer since 2012. For 16 years Stephani was the Marketing Director and Corporate Trainer for Jenny Craig. In 2010, she began reading works by medical professionals including Fuhrman, Ornish, Campbell, Esselstyn, House, and Seale launching her into a new health journey. As Senior Program Manager for Health and Wellness Initiatives, she leads a team of Health Coaches and facilitates Medi-Share Health Programs and Christian Care Ministry's Employee Wellness program promoting therapeutic lifestyle changes. Stephani enjoys spending time with her daughter and staying fit through disciplined exercise and nutrition.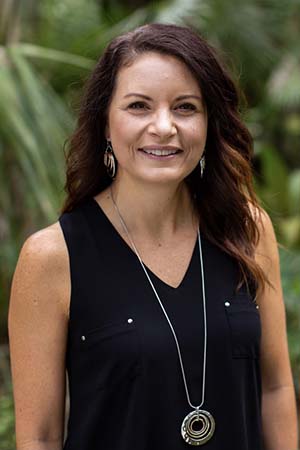 Amy Steiger
Amy is an NASM and AFAA certified macronutrition coach who has a Bachelor of Social Work degree from the University of Wisconsin – Eau Claire. She is a Wisconsin native, recently turned Florida girl! She and her husband were high school sweethearts and have four children. When she isn't coaching or researching nutrition, you will usually find her at the beach, paddle boarding, cooking, or curled up with a great read by her pool!
Amy is passionate about health and wellness and believes that God created our bodies with an amazing capacity to heal when provided the proper tools. She believes that every person's body is unique and so is their health journey. Amy loves helping people prioritize their health so that they can not only feel their best but so they can also fulfill all that God has for them!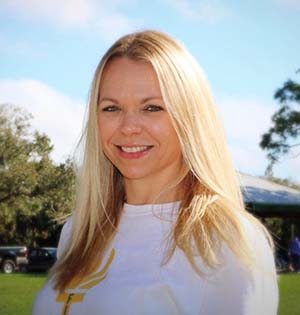 Miranda Stewart, NASM CPT
Miranda is a NASM Certified Personal Trainer. Her husband is also a Certified Personal Trainer and both share a passion for exercise and nutrition. For more than five years, she lived in another country where locally grown produce was prevalent. This realization prompted her to focus on our food epidemic here in the US. Once, while traveling back home to the States, her doctor said that her labs were the best he ever saw. This was all attributed to limiting processed food and eating locally grown produce. Her father was a bodybuilder so exercise was always a focus growing up. In her personal life, she struggled with weight after having children and lost a total of over 360 pounds combined over the years. She knows what it feels like to try everything for weight loss. Miranda hopes to empower members with the knowledge that food can heal the body and that with Jesus all things are possible. She is a proud mom of 3, loves partaking in full-time ministry, and enjoys strength training at the gym regularly.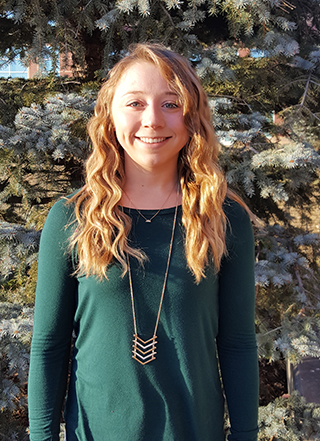 Jesse Wirges, BS, CPT

Jesse is a NASM certified personal trainer with bachelor's degrees in Biblical Theology and Exercise Science from Grace University and the University of Nebraska at Omaha. She was a personal trainer for three years in Omaha working in a clinical setting with geriatric, post-surgical rehabilitation, youth, and general population patients. She is very passionate about holistic health and strives to help individuals navigate nutrition and exercise by promoting God-honoring, balanced lifestyles. She is very excited to be working as a health coach for Christian Care Ministry where she can combine her two greatest life passions of faith and fitness into one. She is a total mountain girl at heart, which prompted her move to Colorado Springs, and is now able to daily pursue all outdoor activities in her free time including hiking, kayaking, skiing, snowshoeing, and backpacking. When she not out wandering in the mountains, she can usually be found weightlifting at the gym, spending time with her very large family, trying out healthy recipes in the kitchen, or diving deeper into God's Word in local Bible studies.
Become a Member of Christian Care Ministry and explore the benefits of Medi-Share!