Our Coaches specialize in supporting and educating members on the power of lifestyle medicine to prevent, arrest, and even reverse many chronic diseases common in our society. Their work embraces the mission of Christian Care Ministry to connect and equip Christians to share their lives, faith, talents and resources with others.

Katie is a Wellcoach Certified Health and Wellness Coach, licensed and certified athletic trainer, and has a master's in health and human performance. Exercise is an area she is passionate about. In her undergraduate studies, she enjoyed exercise physiology so much that she ended up tutoring other students and later teaching a similar course to non-majors as an adjunct. The science behind how God has designed our bodies to adapt to physical stressors fascinates her! Her husband is a brilliant and respected strength and conditioning coach at West Virginia University so they have captivating dinner conversations! She has personal experience providing healthy meals to everyone from children to powerlifters and everything in between. She is well versed in both Type 1 and Type 2 Diabetes having many friends and family with each. She loves being outside. Moving to West Virginia, with its abundance of white water, woods, and rock faces, is one of the best things that happened to her family after living in Pennsylvania, Oklahoma, Michigan, and North Carolina.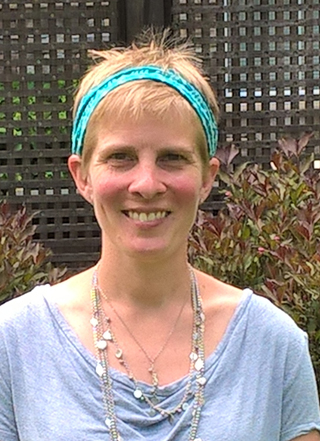 Katie Kolb, MS, ATC, CHWC

Melinda is a Registered Dietitian Nutritionist with a bachelor's degree in food science and human nutrition, as well as dietetics. She completed her dietetic internship through the University of Houston in collaboration with the VA Hospital in Lake Nona, Florida. Her passion is nutrition, and she finds great joy in helping others apply nutrition research to their everyday lives. She is amazed how God has uniquely designed the human body to heal and restore itself; it just needs the right fuel to do so! Melinda enjoys cooking as a hobby, and will often experiment with healthy recipes and cooking techniques. She loves to have fun and wants to help you find ways to enjoy healthy eating and activity. Her health mantra is, "Make one healthy choice, and then make another one."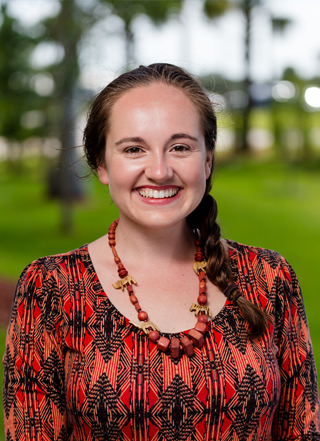 Melinda Rudisill, BS, RDN


Kim is a Wellcoach Certified Health and Wellness Coach and Aerobics and Fitness Association of America (AFAA) Certified Personal Trainer. Prior to joining Christian Care Ministry, she was a physical education teacher for 15 years. As a health coach, she is able to combine her love of health and wellness education with members to create the highest quality of life we can live. She feels it is the most exciting career to be able to help members achieve their goals and attain good health and happiness. She knows from personal experience the power health coaching can have on a life. She empowers others with the knowledge that we do not have to live in bondage any longer, God gave the human body the ability to reverse many diseases. Kim is excited to be a witness to all of God's miracles. She was a cheerleader in high school and loves that now she gets to cheer for members! She is the proud mom of two beautiful grown women and loves spending time with family and friends, on the beach, working out, and volunteering at church.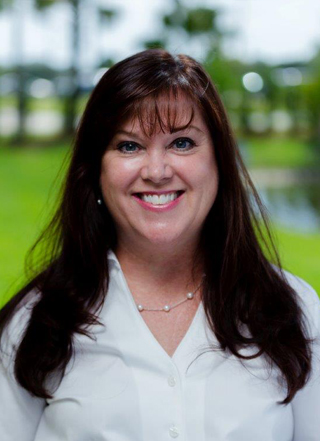 Kim Segler, BS, CHWC, PT

Andrew has a background in Theology, Physical Health, and Functional Fitness. He moved into a vocational career as a pastor and teacher for seven years after graduating from Bible College. He has been personal training for over 10 years and has done everything from one on one training, group fitness training, athletic coaching, to celebrity personal training and customized nutrition. He specializes in fitness nutrition and weight loss. He joined Christian Care Ministry as a health coach to be able to combine his passion for spiritual and physical health. He is passionate about coaching members in the areas of disease prevention, disease reversal, and balanced living through a holistic approach of nutrition and exercise. He is excited to help members meet their health and fitness goals, whatever they may be. Andrew is a husband and proud father of four children.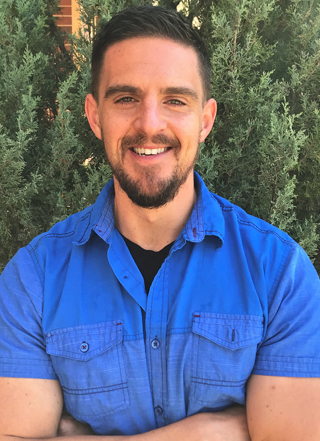 Andrew Krause, PT
Angela is a Wellcoach Certified Health and Wellness Coach and Aerobics and Fitness Association of America Certified Personal Trainer. She has a background in Chiropractic Nursing specializing in rehabilitation of sports injuries. She has studied Greek, Systematic Theology, exegesis of Scripture, and Christian Counseling at Reformed Theological Seminary. For more than 30 years, Angela has also studied nutrition and enjoys vegetarian cooking. Her passion is to educate, empower, equip, and encourage growth in Christ through healthy lifestyle choices. Angela has personally coached over 700 Medi-Share members. She enters each life as a foreordained connection of God for the member's good and God's glory. She takes each call as a very serious opportunity and a sweet privilege. Angela is an accomplished Martial Arts Instructor, competitor, and qualified for the USA Olympic team in 1988. She is a happily married pastor's wife and delights in teaching Scripture and singing in the choir.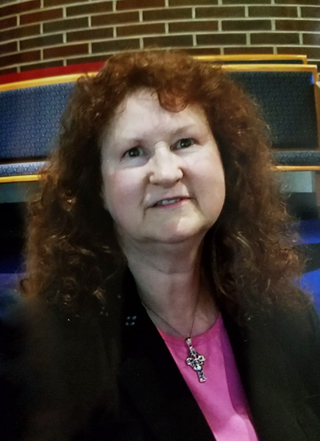 Angela Dodson, CCN, RT, CPT, CHWC

McKayla was born and raised in Colorado Springs with a passion for movement and encouraging others to move. McKayla has a Bachelor of Science in health and exercise science with a concentration in health promotion and minors in business and nutrition from Colorado State University. She was inspired by her internship in Vermont at an all women's resort to become a certified group fitness instructor. Through this certification, she hopes to inspire members of all ages and abilities to find joy in moving their bodies as a celebration of what they can do, what God designed our bodies to do. She hopes to inspire people to live healthier lives, by empowering them to believe that they can positively influence their health, and to give them the knowledge, skills, and tools to succeed.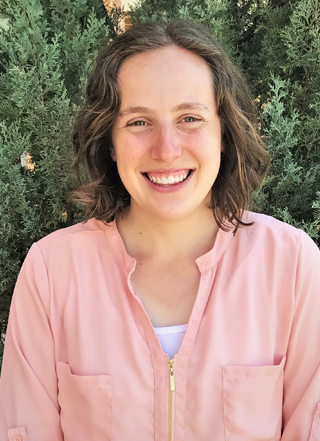 McKayla Stoltenberg, BS
Mike is a Wellcoach Certified Health and Wellness Coach, Aerobics and Fitness Association of America Certified Personal Trainer, and an ordained minister. He has a weekly podcast and YouTube ministry. He is also a Black Belt in Tae Kwon Do with earned belts in several other styles. Mike has always been very athletic. He loves studying nutrition and exercise and began personal training as a means to continue his ministry. He loves that he is able to use his passion and desire to serve the Lord at Christian Care Ministry. In high school, he competed as a wrestler and football player. As an adult he has continued to stay highly active teaching self-defense classes, competing as Martial Artist and powerlifter. In 2017 he was a medalist in the Florida Senior Olympics 50, 100, and 200-meter sprints. He enjoys running, stretching, lifting, heavy bag work, and walking his two golden retrievers, Rocky and Renegade. Mike is married to Leasa and together they have 8 children and 14 grandchildren.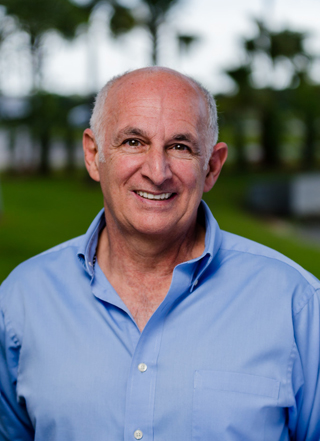 Mike Franzone, BA, CHWC, PT

Karen is pursuing a master's in public health focusing on nutrition and wellness while also completing her Wellcoach Health and Wellness Coach certification. Because of her interest in preventative health, Karen has always been intrigued by the concept of "Blue Zones" and was blessed to live on the island of Okinawa for three years. There she witnessed an amazing culture. Silver-haired Okinawan men easily pedaled bikes up steep hills and women in their sixties hoisted weighty metal garbage cans and sprinted to the trucks. Businessmen gathered outside in suits for morning calisthenics. She found that the healthy plant-based food fueling Okinawans was some of the tastiest on the planet. Returning to the U.S., she could see America's health crisis so clearly. Since joining the Health & Wellness team at Christian Care Ministry, Karen has had the joy of seeing type II diabetes and hypertension reversed in her family. Karen also has her own testimony of overcoming the flares and challenges of rheumatoid arthritis and avoiding the side effects of autoimmune drugs through this anti-inflammatory way of eating. The desire of her heart is to help Americans reclaim their health.
Karen Selby, BA
Marcie is a Wellcoach Certified Health and Wellness Coach and Certified Personal Trainer. She has always been interested in exercise and nutrition. Through her personal journey with nutrition to reverse her asthma, she became even more passionate about therapeutic lifestyle changes and wanted to help others. Having two boys herself, she is very impassioned about helping families with children teaching them to start with good nutrition at an early age. She is a runner and loves discussing running as well as how to get started. She attended Bible college and loves that being a health coach at Christian Care Ministry allows her to work with the whole person including the spiritual component.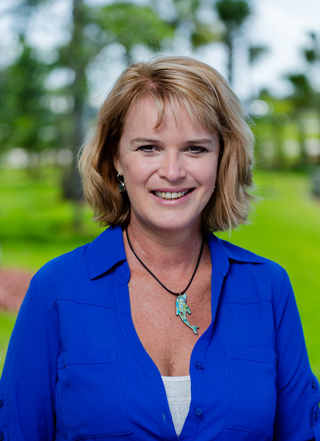 Marcie Gooden, CHWC, PT

Stephani Spangler has worked in the wellness field for 23 years and enjoys inspiring others through passion and encouragement. She attended Heald Business College, studying business communications. She is a Wellcoach Certified Health and Wellness Coach and Aerobics and Fitness Association of America certified Personal Fitness Trainer since 2012. For 16 years Stephani was the Marketing Director and Corporate Trainer for Jenny Craig. In 2010, she began reading works by medical professionals including Fuhrman, Ornish, Campbell, Esselstyn, House, and Seale launching her into a new health journey. As Senior Program Manager for Health and Wellness Initiatives, she leads a team of Health Coaches and facilitates Medi-Share Health Programs and Christian Care Ministry's Employee Wellness program promoting therapeutic lifestyle changes. Stephani enjoys spending time with her daughter and staying fit through disciplined exercise and nutrition.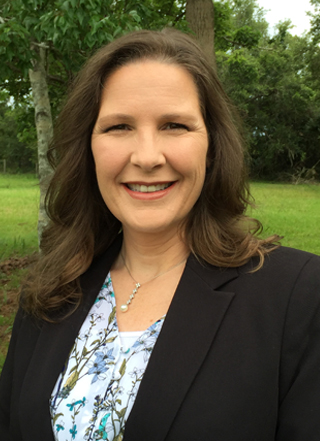 Stephani Spangler, CWHC, PT

Kristy is a Wellcoach Certified Health and Wellness Coach and American Association of Drugless Practitioners Certified Health Coach and an American Council on Exercise Certified Personal Trainer. Kristy has long been interested in wellness and has a heart that wants to serve and walk alongside others as they work on their health goals. She believes God designed our bodies to be able to heal and rebalance if it is given what is best. She finds it amazing how our bodies respond to positive lifestyle changes. She enjoys being available to members to give support and encouragement. She is the proud mom of three boys and enjoys birdwatching and kayaking.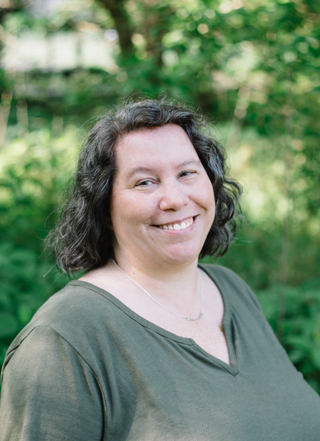 Kristy Siddel, CHWC, CPT

Laura is a Registered Dietitian Nutritionist and American College of Sports Medicine Certified Exercise Physiologist who has been in practice since 2005. She has worked in cardiac rehabilitation, bariatric surgery, private weight loss clinics, as a health coach, and personal trainer. She is an associate faculty member in the Department of Kinesiology at Indiana University, IUPUI, teaching nutrition. Laura earned her Bachelor of Science in exercise science and Master of Science in dietetics at Ball State University, where she also completed her dietetic internship. She is an avid exerciser and enjoys outdoor activities with her husband and dogs. She is passionate about helping others understand the power they have over their own health. Her health motto is, "Perfection is unrealistic. Progress is the goal."
Complex Disease Management Team
Amanda is a Wellcoach Certified Health and Wellness Coach and Certified Group Fitness Instructor. She has a bachelor's degree in health and exercise science and a master's in public health specializing in community health prevention. She also has a background in athletic training, as well as personal and group training. She has always had a passion to work within the health field, but did not know where until God brought her to Christian Care Ministry. Through her own health struggles, Amanda has gained a better understanding of the challenges many face trying to get well. She also understands the discouragement we feel seeing doctor after doctor without getting better. The good news she is passionate about sharing with members is that God gave our bodies an amazing capacity to heal and be well. She loves the opportunity she has to work with members to feel the best they can and achieve optimal health.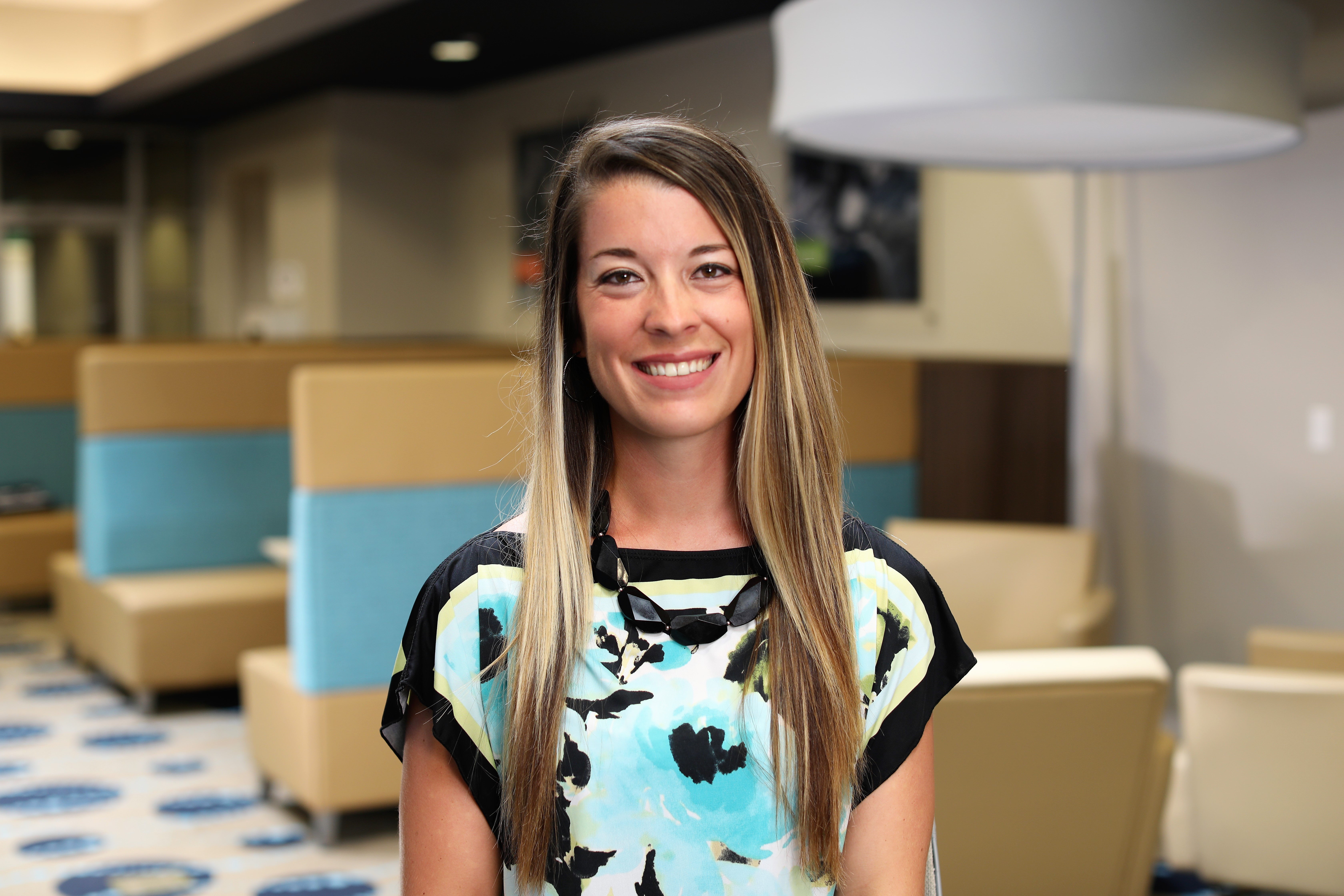 Amanda Fox, MS, CHWC

Become a Member of Christian Care Ministry and explore the benefits of Medi-Share!