Our Coaches specialize in supporting and educating members on the power of lifestyle medicine to prevent, arrest, and even reverse many chronic diseases common in our society. Their work embraces the mission of Christian Care Ministry to connect people to a Christ-centered community wellness experience based on faith, prayer, and personal responsibility.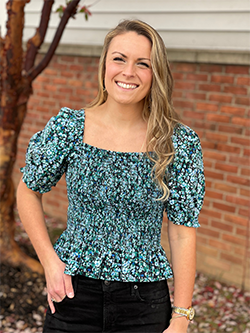 Felicia Abel, BA, ACSM-EP
Hi, my name is Felicia Abel. Health and wellness were instilled in me from a young age as we saw members of our family greatly impacted by health conditions and diseases. This influenced my life and moved me to do something to help many people learn what true health is, looks like, and feels like uniquely for them. I received my BA in Exercise Science and upon graduation, I became an ACSM-certified Exercise Physiologist. I started my career in strength and conditioning but soon realized a deeper level of health education was needed. This led me to transition into the health coaching world where I am able to help members achieve long-lasting health in ALL areas of their lives. The Bible says in Matthew 5:14: "Ye are the light of the world." The Lord would have us to be a light in this dark world, and I have a burden to be that light in your life! I can't wait to meet you and I'm so grateful for the opportunity to partner with you in the mission of achieving your health goals for God's glory!
I am married to my husband who is truly my best friend and we have two puppies that are our babies. I love all things health and fitness, photography, playing or coaching sports, and spending time with my family.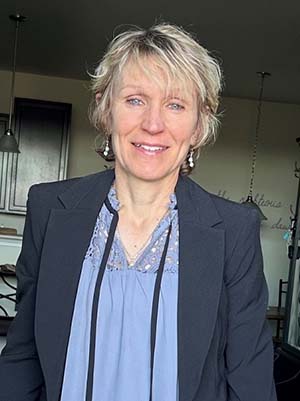 Lisa Eliason, MA, CPT, NBC-HWC

Lisa is an ACSM Certified Personal Trainer and RRCA/USATF Certified Running Coach. Her educational background includes a BA in Christian Ministry and MA in Coaching and Athletic Administration. She has been in the Health and Wellness field for 15 years, starting first as a youth and collegiate running coach and then working for eight years as Wellness Coordinator at the YMCA in her hometown in Wisconsin. Lisa enjoys working with those new to the pursuit of health and wellness. Her driving passion is to help them to BELIEVE in what is possible and then to reach their greatest potential, experiencing all God has intended for them in body, mind and spirit! Her favorite side interest is continuing to run competitively in road races far and near (which has included a few trips to the Boston Marathon), but she also enjoys hiking, biking, playing the piano and writing Bible study materials that focus on what the Lord continues to teach her daily. She considers her greatest earthly gifts, however, to be her 4 adult children (and the 2 "bonus" in-laws!), and seeing their desire to use their lives and talents for HIS glory.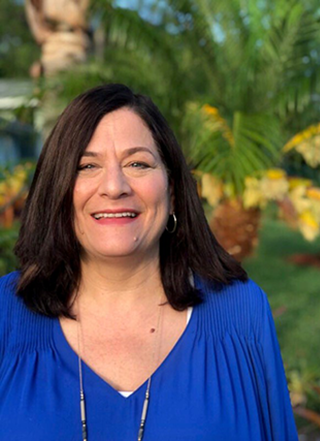 Wendy Ferguson, CPT, CHWC

Hello, my name is Wendy Ferguson, my husband and I have four adult children. Two of them are married and have given us five grandchildren: Holland, Wakely, Cohen, Seren, and Noelle. We both went to Rhema Bible Training Institute in Tulsa, Ok and now live in sunny Central Florida which allows us to participate in an abundance of outdoor activities. We love the beach but grew up in the mountains of the Shenandoah Valley. One of my fondest memories was exploring the Blue Ridge Parkway. The time spent hiking vertical mountain trails, or inner tubing down raging rapids, or even snow skiing in frigid temps, have taught me that our Heavenly Father is even more vast then I had imagined, and that He has provided everything we need for Life and Happiness. Learning to respect the blessings that God has provided have made me who I am today. Making health conscience meals packed with fruits and vegetables as solutions to offset fast-food options has created an environment of sustainably healthy living in our family. As a little girl, my mother gave me space for my very own garden, and boy was I proud to eat those vegetables. I've worked hard to pass that on to our children and our children's children. My goal is to help everyone I meet to reach their full potential and become the healthiest person possible body, soul, and spirit.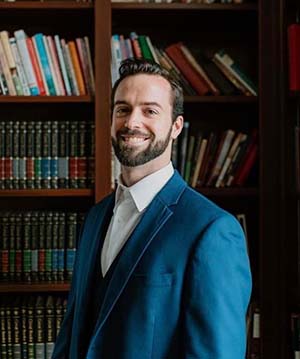 Daniel George, ACSM-CPT, PPSC, CHWC

Danny grew up being very active in sports; with five older brothers, there was no shortage of friendly competition either. After excelling in track and field during his high school career Danny decided he wanted to help athletes reach their full potential through human performance.
Over time Danny realized there was a dire need for the general population to know and implement the fundamentals of exercise and nutrition for improved health. He decided to get a bachelor's degree in exercise science to sharpen his skills and give him a good foundation for coaching.
Now, Danny is committed to serving others by teaching them how to sift through the ever-confusing waters of the health and fitness industry. Danny is a certified personal trainer and pain-free performance specialist who specializes in exercise design and performance. He has a strong desire to help people live a healthy life through a Biblical lens of bodily stewardship.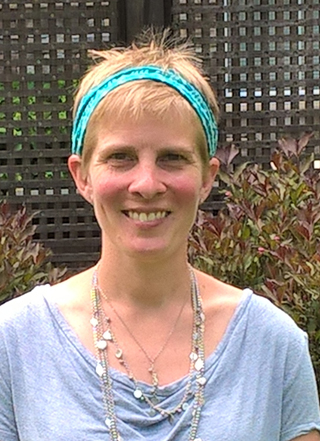 Katie Kolb, MS, ATC, CHWC

Katie is a Wellcoach Certified Health and Wellness Coach, licensed and certified athletic trainer, and has a master's in health and human performance. Exercise is an area she is passionate about. In her undergraduate studies, she enjoyed exercise physiology so much that she ended up tutoring other students and later teaching a similar course to non-majors as an adjunct. The science behind how God has designed our bodies to adapt to physical stressors fascinates her! Her husband is a brilliant and respected strength and conditioning coach at West Virginia University so they have captivating dinner conversations! She has personal experience providing healthy meals to everyone from children to powerlifters and everything in between. She is well versed in both Type 1 and Type 2 Diabetes having many friends and family with each. She loves being outside. Moving to West Virginia, with its abundance of white water, woods, and rock faces, is one of the best things that happened to her family after living in Pennsylvania, Oklahoma, Michigan, and North Carolina.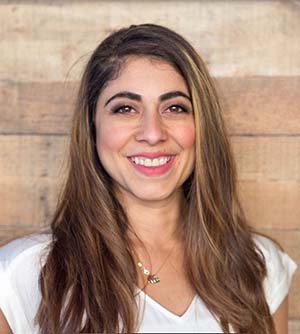 Marisa Laboy, MA, CHWC, CHHS, CHN, ACE-CPT

Marisa has been in the health and wellness field for 10 years. She has a Bachelor of Science in Psychology and Master of Arts in Human Services (Counseling): Marriage & Family. She is an AFPA Certified Health & Wellness Coach, AFPA Certified Holistic Health Coach, AFPA Certified Holistic Nutritionist, AADP Certified Holistic Health Practitioner, ACE Certified Personal Trainer, and holds multiple group fitness certifications.
Marisa loves learning how cooking, nutrition, and fitness can benefit overall well-being. As a trainer and coach, she believes that people feel happier and more fulfilled when they lead a holistically healthy lifestyle. Marisa's motivation for wellness comes from her desire to see the body of Christ thrive with their health, enjoy their lives, and pursue the passions the Lord has given them.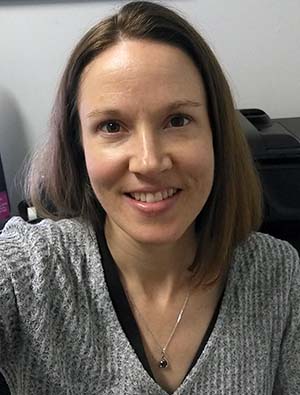 Kristina Matthiesen, MPH, NBC-HWC
Kristina completed her Health Coach training program through Emory University and holds a Master's degree in public health with a concentration in Health Education & Promotion. Helping others make small sustainable steps toward better health is her passion and brings her great happiness.
She was first introduced to nutrition-based lifestyle changes for better health outcomes in 2015 after reading The China Study and has continued to pursue her personal and professional interest in living a healthy lifestyle ever since.
In her spare time, Kristina enjoys participating in R&R (reading & running) any chance she gets. After living across the U.S. and overseas most of her adult life, she now resides in the beautiful Emerald Coast Panhandle of Florida with her family.
Joining the CCM family as a health coach has been an incredible blessing in Kristina's life. Sharing God's love with members and supporting them on their health journey is both a privilege and a joy.
"I can do everything through Him who gives me strength." Philippians 4:13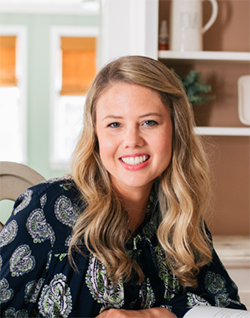 Megan Puryear, MS, RDN

Hi! I'm Megan Puryear, a Registered Dietitian with more than 10 years of experience in health and wellness. I have a background in clinical and pediatric nutrition, community wellness, research, and health coaching. I believe that God has used each role as a dietitian to allow me to discover my passion for working with individuals one-on-one to empower them with the tools needed to make healthy eating a natural and fun part of their lifestyle. I attended and earned a Bachelor of Science in Dietetics and a Master of Science in Nutrition from Winthrop University. During my time as a dietetic student, I developed a love for cooking and modifying recipes to better meet the health needs of those living with or hoping to prevent chronic disease.
Being a part of the Health and Wellness team at Medi-Share allows me to combine my love for helping others and my faith. I'm thankful for the opportunity to share in and support one's journey to living their best and healthiest life. What I enjoy most about being a health coach is guiding others to transform their lives through balanced nutrition and real food, just the way God made it.
I enjoy spending time in the kitchen with my kids, trying new recipes for my family, gardening, and DIY projects around the house when I am not coaching. I am excited to meet, support, and encourage our members to reach their optimal health both physically and spiritually.
Karen Selby, BA, CPT, CHWC

For three years, Karen was blessed to live on Okinawa, an island known for healthy longevity. Meals were aromatic, colorful, and full of amazing flavors. Meat was included, but vegetables filled most of each bowl or plate. Groups exercised together in front of businesses, at parks, and even on planes. This powered Karen's drive to learn even more about aging vibrantly.
As a health coach, Karen collaborates with each individual to overcome their unique challenges. She's enjoyed celebrating with Medi-Share members who have reversed hypertension, lowered cholesterol, and overcome type 2 diabetes through the Health Partnership program. Karen is also excited to share her own health testimony. After years of painful rheumatoid arthritis, she was able to reach remission using the anti-inflammatory approach found in the Health Partnership program.
Karen has completed graduate courses in health behavior, exercise physiology, and reducing the risks of lifestyle diseases. She is currently working toward her MPH with an emphasis on health education and wellness coaching. Karen is certified as a health coach through Wellcoaches® and the National Board of Health and Wellness Coaching. She earned her personal trainer certification through the American College of Sports Medicine while in her early fifties. The desire of Karen's heart is to help people of all ages to achieve optimal health.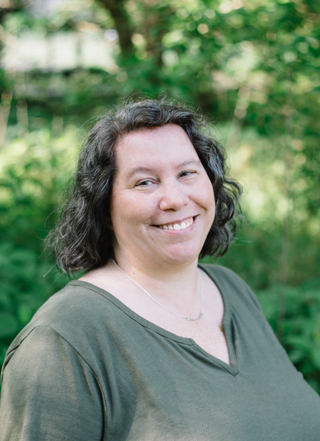 Kristy Siddel, CHWC, CPT

Kristy is a Wellcoach Certified Health and Wellness Coach and American Association of Drugless Practitioners Certified Health Coach and an American Council on Exercise Certified Personal Trainer. Kristy has long been interested in wellness and has a heart that wants to serve and walk alongside others as they work on their health goals. She believes God designed our bodies to be able to heal and rebalance if it is given what is best. She finds it amazing how our bodies respond to positive lifestyle changes. She enjoys being available to members to give support and encouragement. She is the proud mom of three boys and enjoys birdwatching and kayaking.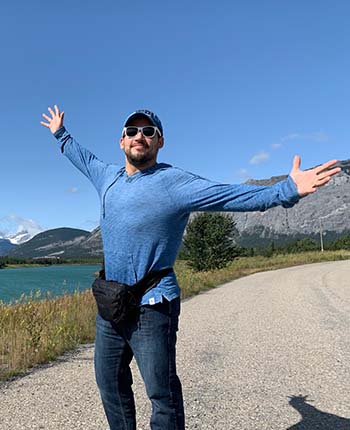 Matt Sigmon, CFT
My name is Matt, coming to you from the lovely state of Tennessee. I've been in the health & wellness field for 10+ years and am a certified ISSA Elite Fitness Trainer. While my roles in this field have varied during that time from trainer, content creator, and even franchise gym owner, I've found the past three years as a health coach to be most rewarding.
I've been blessed to work with thousands of fantastic people over the years. I'm very passionate about meeting others where they are on their health journey and help them overcome challenges to find success. I believe God wants us to live as healthily as possible in order to serve Him best. Through nutrition, exercise/activity, and His help, anything is possible.
Outside of coaching, I love spending time with family (trying to keep up with my 4-year-old daughter), traveling around the world, weightlifting, and playing video games. Joining the Health & Wellness team here at CCM has been a wonderful blessing. I look forward to connecting with members and helping them get to a healthier place.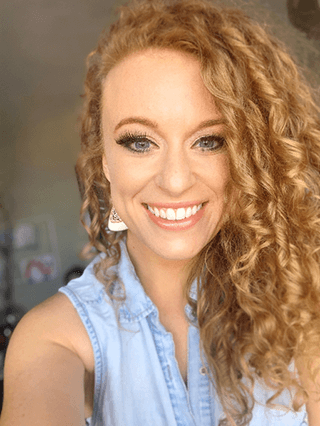 Kathy Sprowl, NBC-HWC
My name is Kathy J. Sprowl, and I'm a board-certified health coach with a passion to help others live out their God-given identity & achieve their vision of thriving in health & wholeness—mind, body, soul, and spirit. I think health can be fun and I am passionate about helping others discover their God-given strengths, empowering others to live in alignment with who God made them to be, and supporting others in creating healthy habits.
I earned my bachelor's degree from Illinois Wesleyan University and began a journey as an educator & group fitness instructor. I had the incredible opportunity to serve the Lord overseas for two years in ministry. After that transformative experience, I began to see how the modern American diet & lifestyle can have a negative impact on health. I came to see bodily health & fitness as foundational to spiritual thriving.
I am certified through the National Board of Health & Wellness Coaches (NBHWC) as a health coach and the Athletics and Fitness Association of America (AFAA) as a group fitness trainer.
I am a wife & mom to a young daughter and am especially fond of coaching fellow moms. I enjoy spending time with family & friends in my home state of Indiana and adopted state of Florida, teaching and attending Zumba and Latin dance classes & events, trying new recipes, and discovering new music.
"For you were called to freedom, brothers. Only do not use your freedom as an opportunity for the flesh, but through love serve one another." Galatians 5:13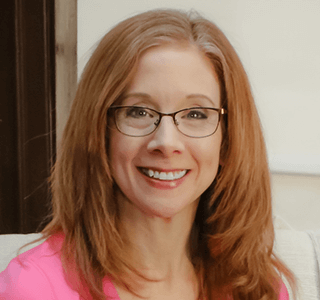 Mary Tate, NBC-HWC

Hi, my name is Mary Tate and I have been a Certified Health Coach for 9 years. I also received my Board Certification for Health and Wellness Coaching and I am currently working on my ACE Personal Trainer's Certification. I have been married for 27 years and we have three children ages 25, 20, and 18. My oldest son is the reason I became a Certified Health Coach as he struggled with several diagnoses as a child and I wanted to use food as medicine to help him.
In the process, I learned so much that I wanted to share it with others who needed help. Those early years of his life were a great struggle, but God guided us throughout his journey to wellness and was with us every step of the way. My life's verse is Isaiah 41:10, "Do not fear, for I am with you; Do not anxiously look about you, for I am your God. I will strengthen you, surely I will help you, surely I will uphold you with My righteous right hand." In my free time, I love to exercise, hike, take long walks with my husband and dogs, study God's word, try new healthy recipes, go out for coffee with friends, and just hang out at home with my husband and three kids.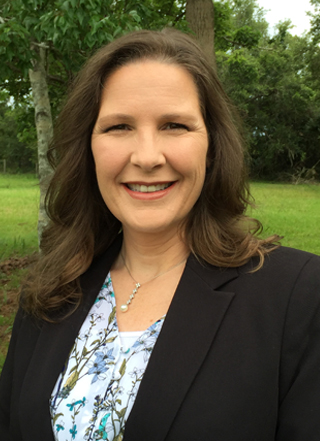 Stephani Spangler
Director of Health & Wellness

It's an honor to Serve!
Since 2010, I have been serving at Christian Care Ministry in the Health & Wellness Department, and as the Director since 2019. I have enjoyed more than 30 years of business experience in the wellness field with 16 years as the Marketing Director and a Corporate Trainer for Jenny Craig. I love being able to bring ideas that offer the perspective of business and weight management. I studied Business Communications at Heald Business College. In addition, I am Wellcoach Certified and a Personal Trainer.
Service in Action!
One of my favorite things is collaborating to offer unique health programs by incorporating both research and biblically-based content. I have a passion to inspire others to improved health outcomes that lead to a better quality of life in service to the Kingdom and community.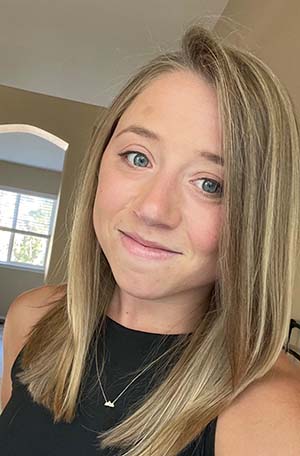 Jesse Wirges
Manager of Health & Wellness

Promoting Faith & Fitness!
I have had the joy of working at Christian Care Ministry in the Health & Wellness Department since 2018 and the fitness industry as a whole since 2015. I am a NASM certified personal trainer as well as a WellCoach certified health coach with a diverse background of clinical personal training working with post-surgical rehabilitation, geriatric, youth, and general population patients. I obtained bachelor's degrees in Exercise Science and Biblical Theology and am passionate about helping the navigation of nutrition, exercise, and holistic health through the promotion of God-honoring, balanced lifestyles. I lead our team of health coaches as they walk alongside Medi-Share members throughout their health journeys to collaborate in the promotion of Biblical truths and implementation of healthy lifestyle habits.
I have a passion to see the Kingdom of God impacted through bodily stewardship and the discovery of lifestyles that promote health and longevity for His glory.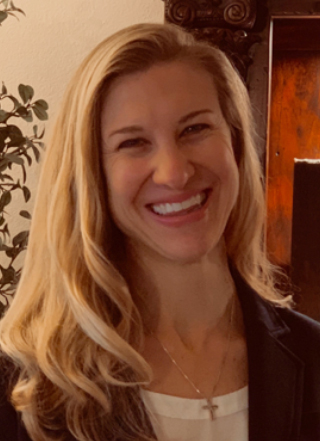 Megan Moore
Registered Dietitian Nutritionist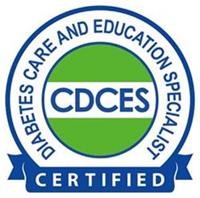 Dedicated to providing the most up-to-date and accurate nutrition advice!
I have been a Registered Dietitian since 2004 and have had the privilege to serve in Christian Care Ministry's Health & Wellness Department since 2019. I earned a Bachelor of Science in Dietetics from Texas Tech University and completed a dietetic internship at Vanderbilt University. I am a Certified Diabetes Care and Education Specialist as well as a Certified Personal Trainer. My main role is to advise and equip our health coaches with the most up-to-date and evidence-based nutrition information. I am passionate about using my God-given gifts and experience to teach others proper nutrition and help them make it a practical part of their everyday healthy lifestyle.
Become a Member of Christian Care Ministry and explore the benefits of Medi-Share!