The Medi-Share Member Steering Committee is made up of members who have participated in Medi-Share for at least one year. This committee of volunteers meets regularly to discuss changes to the guidelines and other important issues to provide input from the member's perspective. We appreciate their commitment to the program and their fellow Medi-Share members.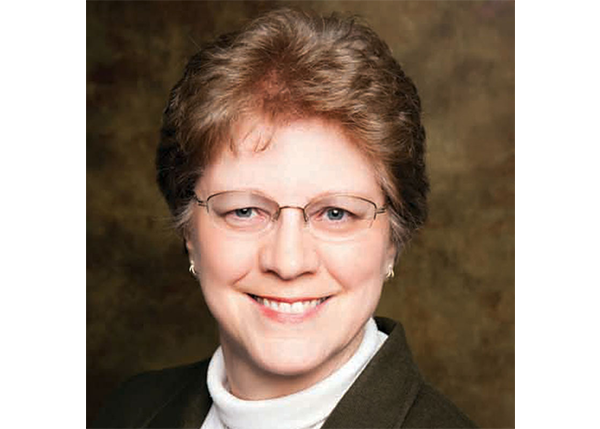 Dr. Alieta E.
Dr. Alieta E. has been in private practice with her husband since 1988.
In 2003, she and her husband founded a non-government free clinic for the poor and uninsured that currently cares for about 300 patients per month utilizing the donated services of volunteer physicians and nurses.
She and her husband reside in New Jersey and have five children and five grandchildren.
John R.
John was born and raised in a small town outside of Kansas City, Missouri and operates a small, multi-discipline construction company that constructs 15-20 million dollars annually.
John is very active in a faith-based community outreach program that works with narcotic dependent individuals.
Greg K.
Greg has had a lifetime business ownership career ranging from clothing stores, a motorcycle dealership, a niche marketing business for the motorcycle industry and now a new/ unique online gift product with a goal to inspire and motivate people each and every day of the year.
While originally from Kansas, he has moved to Colorado to enjoy all of the ministry activity.
David C.
David C. is from Texas and has been married to Lori for 44 years and has 6 grown children and 17 grandchildren. They homeschooled for more than 30 years and live on a farm where they have raised chickens, turkeys, ducks, goats and cattle.
David has a BA degree (history with math minor), and an MBA and is now semi-retired, having greatly reduced the farm operations. He divides his spare time between serving church, CCM, and his family.
Cory W.
From Indiana, Rev. Cory serves as a Chaplain to a retirement community with all phases of care. He is married and has three sons.
As a chaplain, Cory has been exposed to the healthcare industry rules and laws such as HIPPA, advance directives, hospice care, palliative care, among other nuances and ins and outs of the healthcare system.
Clarke K.
Clarke K. lives in North Carolina and oversees a mission for training, mentoring and sending missionaries. This family of ministries works in several countries, with a special focus on reaching those who have the least chance of hearing the Gospel.
Clarke is married and has a young son, who he calls his John 3:16 baby!
Brenda S.
A native of South Florida, Brenda now lives in Maryland. She was a Physical Therapy Assistant before the Lord took her in a new career direction as a medical assistant/office nurse for her current employer, a multi-cultural/international solo pediatric practice.
Mike H.
Mike received his theology education from Portland Bible College and Oral Roberts University where he holds a Masters of Divinity degree.
Mike and his wife have four children and reside in Virginia. Mike has been pastoring a local church in their community for more than fourteen years. He is passionate about local and international missions and serves as the Regional Director of the Mid-Atlantic Region of Ministers Fellowship International (MFI).
Mark E.
Mark is an executive with experience in multiple healthcare verticals including Pharmacy, HealthIT, Managed Care, and Public Policy. Currently, he is CEO and co-founder of an early stage venture-backed pharmacy telehealth company. He has an MBA from the Harvard Business School and degrees in Economics and Chemistry from the University of North Carolina at Chapel Hill.
Mark and his wife currently live in Florida with their two children.
Krisi H.
Krisi lives in North Idaho with her husband of 16 years and four kids, ages 6-12. They live on a hobby farm, where she homeschools and works part time from home in the medical billing industry.
Jonathan M.
Jonathan and his wife reside in northern Virginia. He is an investment manager/financial advisor that serves around 60 families. In addition, he is involved in the community with various fundraisers and also does some pro bono work for families with unstable finances.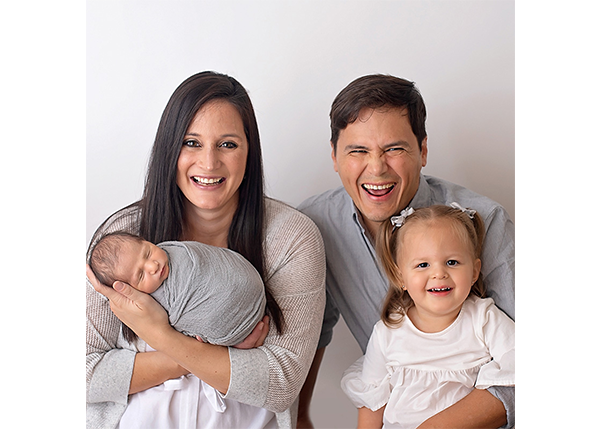 Audrey C.
Audrey and her family live in Florida, where she works part-time as a Physician Assistant. In her "spare time," she enjoys photography and teaching fitness classes.
Tyler P.
Tyler runs his financial services business, inspiring Main Street, middle-class families and business owners make Biblically-wise financial decisions. He also teaches entrepreneurship and financial literacy to help people use their God-given gifts.
He currently serves on multiple local non-profit boards including as a deacon and personnel chairperson at his church.
Become a Member of Christian Care Ministry and explore the benefits of Medi-Share!