The Medi-Share Member Steering Committee is made up of members who have participated in Medi-Share for at least one year. This committee of volunteers meets regularly to discuss changes to the guidelines and other important issues to provide input from the member's perspective. We appreciate their commitment to the program and their fellow Medi-Share members.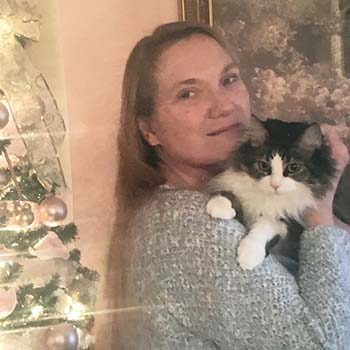 Brenda S. - Chairman
I am a native of South Florida, born and raised in Hialeah, just outside of Miami. I have walked with the Lord and in His ways since becoming a Christian at age 13. I went to college and lived in South Carolina before coming to Maryland where I have lived since Christmas 1994. I was a Physical Therapy Assistant for 10 years before the Lord retired me and took me in a new career direction as a medical assistant/office nurse for my current employer, a multi-cultural/ international solo pediatric practice in Gaithersburg.
The past five years have seen more of His faithfulness and grace in my life. I have been working in my current position for 20 years this July and has become both my job as well as my ministry. In 2015, I made a hobby (pet & home sitting) into a side business (Chalet Sitting by Brenda) serving clients, friends, and family as God sends them to me. I share my home with my 5 yr old fur baby girl, Joyeux, who was a Christmas gift from my family in 2018. She is God's gracious answer to a specific prayer (as well as a rescue from a no-kill shelter in Virginia). She is such a sweet quiet lady of a kitty who loves her food and snuggling! She is God's kind gift and comfort to me, especially since my mom was able to meet her then only 10 days later unexpectedly going to heaven to be with my dad and Jesus. God is so very good all the time!!
A warm welcome to the new steering committee members. God bless and I look forward to serving with you on our team!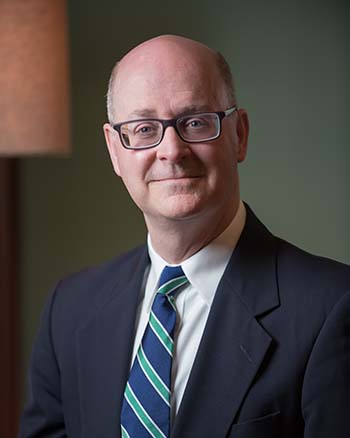 Bob B.
Bob and his wife of 25 years, Kristen, lived in New Egypt, New Jersey ("The State's Center") since 2004. Bob grew up in the Philadelphia area and is a graduate of Drexel University's LeBow College of Business. He retired from a 33-year business career in 2016. The largest portion of his career was in nonprofit management, also spending time in the for-profit corporate world and involved in small business as an entrepreneur. Since retiring, Bob has volunteered with nonprofits and was elected to his township committee. He and Kristen lead a community group for our church, while Kristen has also launched a new ministry: hearts + homes, "furnishing fresh starts."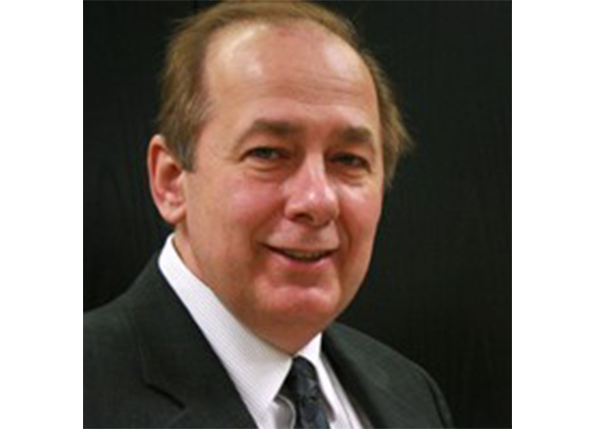 Mike B.
Mike is a Certified Public Accountant and subject matter expert on risk management, accounting, and audit. He has a deep understanding of banking regulations and regulatory relations. He brings strategic insight and is successful at championing initiatives.
Mike and his wife Tela have been married for 35 years. They have two grown children, Caleb and Sarah.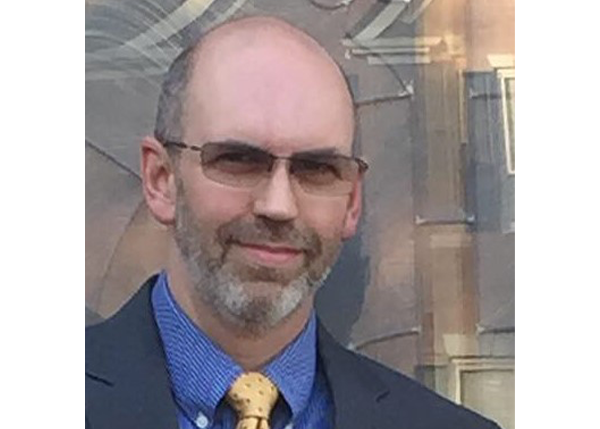 Rob B.
Rob is an Information Technologist with a rich history in the clinical and federal health spaces with infrastructure modernization experience for the largest health insurance provider in the U.S.
Rob and his wife Heather reside in Georgia with their three kids (aged 10 and under). Married in 2006, the Burns family joined Medi-Share after becoming disenfranchised with traditional health insurance structure and cost models.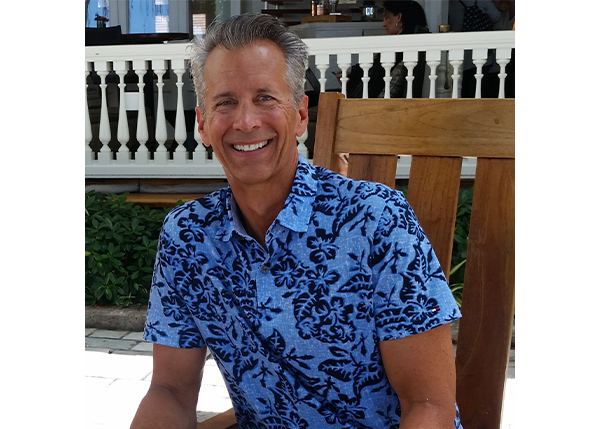 Steve D.
Steve is a native Californian and has served on his church board, church finance committee, and as a board member of a private Christian school. Steve has technology industry program management experience as well as executive leadership experience as Operations Officer for his church and Christian school. He has a master's degree in systems management from the University of Southern California.
Steve and his wife Debbie have been married for 36 years. After Debbie's cancer experience while a Medi-Share member, Steve thought bringing that experience to the steering committee would allow him to make a valued contribution to the ministry. Steve and Debbie enjoy teaching financial stewardship principles to adults and children in their local community and serve their church in several capacities. The couple has two married sons and two grandchildren.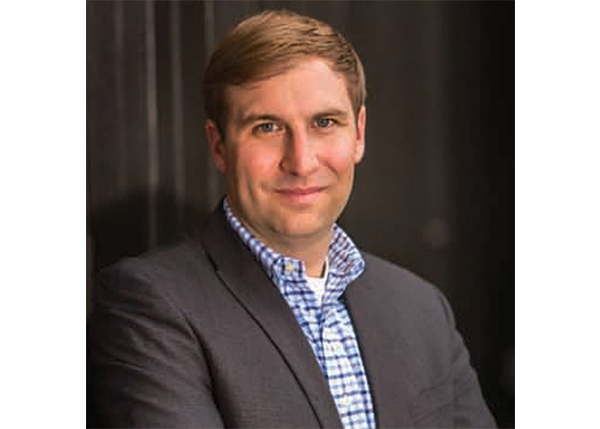 Mark E.
Mark is an executive with experience in multiple healthcare verticals including Pharmacy, HealthIT, Managed Care, and Public Policy. Currently, he is CEO and co-founder of an early stage venture-backed pharmacy telehealth company. He has an MBA from the Harvard Business School and degrees in Economics and Chemistry from the University of North Carolina at Chapel Hill.
Mark and his wife currently live in Florida with their two children.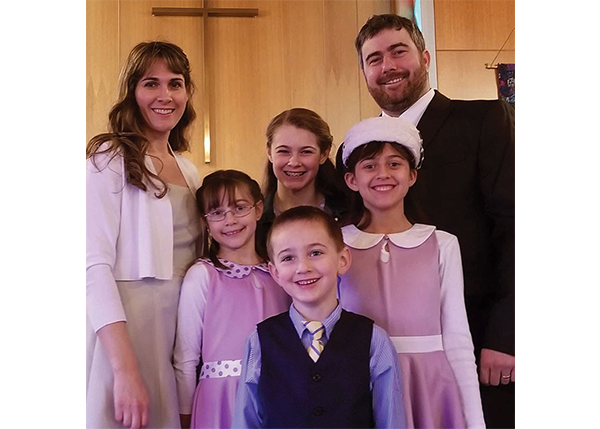 Krisi H.
My name is Krisi Hopson. I am 38 years old and live in North Idaho with my husband of 18 years and our four kids, ages 8-15. We live on a hobby farm where we have six animals and enjoy endless views of rolling wheat fields and breathtaking sunsets. I am a homeschooling mom and I also work part-time from home in the medical billing industry (18 years). I have been a member of Medi-Share since 2010. I attended Christian school growing up and am active in our little country church (Awana, Sunday School teacher, Children's church leader). I am so blessed and happy to be part of the Steering Committee for the past 8 years.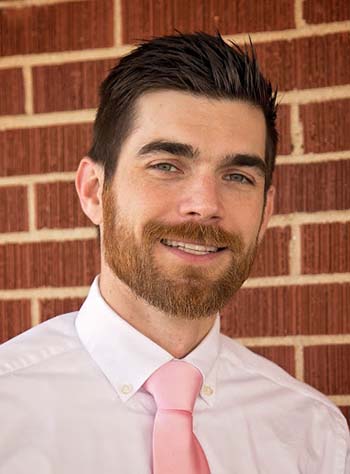 Stephen H.
Stephen and his wife have been married for 8 years and the Lord has blessed them with three children under 6. They reside in Georgia where, over the last 6 years, Stephen has served as part of the Finance Team at the couple's church and he also currently teaches Sunday School. His wife faithfully serves in the children's ministry.
Stephen is a Physician Assistant in Primary Care, having been in practice for a little over six years now. He attended NOVA Southeastern in Orlando, FL. His family has been a part of Medi-Share for the last three years.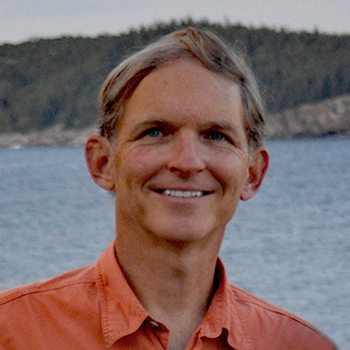 Steve H.
Steve was raised on a farm in Southeast Nebraska and graduated from the University of Nebraska. He worked for The Gallup Organization for 16 years, mostly in recruiting, and served for six years on the Board of Governors of the state's second largest community college. Gallup took him to Austin, Texas where he met his wife Alexandra who is a botanist. The couple later moved to North Carolina and, upon their arrival, Steve became a realtor and for the last 17 years has enjoyed helping people find their perfect home. He is also a real estate investor and a Solo-401k plan provider.
Steve and his wife enjoy hiking and outdoor activities with their two children who are students at North Carolina State University.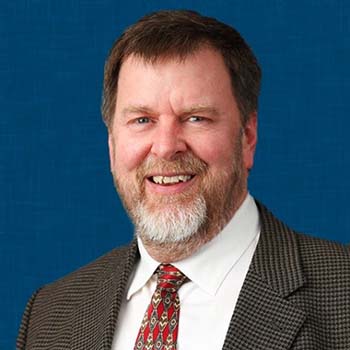 Ken K.
Ken was born and raised in Alaska. This provided a unique environment for him to learn the practical skill of working with his hands and his mind at the same time. He is as comfortable operating a dozer or excavator as he is analyzing the future value inputs on a complex discounted cash flow, or being the key note speaker to a crowd of 500 business professionals. Ken and his wife Beth have been married 36 years and they have three adult children.
Ken spent 20+ years in the appraisal business. He sold his appraisal firm in 2001 and has been semi-retired for the last 20 years. This allowed him to focus his time and energy on his family, volunteerism, Board of Directors service, and managing a personal real estate investment portfolio. Throughout Ken's 30, 40's and 50's, he served on numerous religious and non-profit boards volunteering hundreds if not thousands of hours to help make his community a better place to live, work, recreate and raise a family.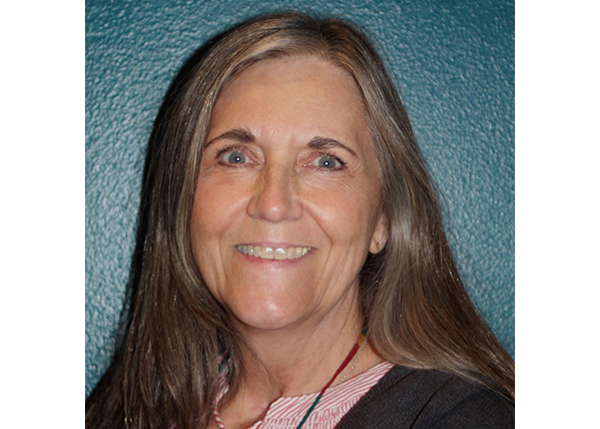 Nita M.
Nita is a proud native Tennessean. She and her husband Mike have been married 38 years. They have two grown daughters and four grandchildren.
The couple served as owner/operators of an automotive machine shop for 30 years. After retiring and selling the business, Nita went to work at their church, currently as the administrative assistant to the Counseling Minister. There, she has worked with traditional insurance claim filing and reconciliation.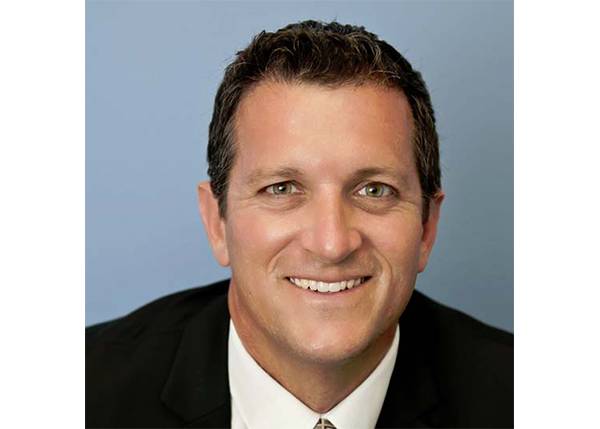 David M.
As an independent researcher, analyst, and consultant, Dr. David combines business sense and technology efficiencies to provide effective results. His approach has saved companies millions of dollars while guiding business transformations for learning organizations.
David has been a member of Medi-Share since 2007 and joined the CCM Board of Directors in 2008. He currently serves as Vice Chairman of the Board of Directors and is a member of the Strategic Planning Task Force. David and his wife Katy, along with their two children, Adam and Andrew, enjoy life in Florida.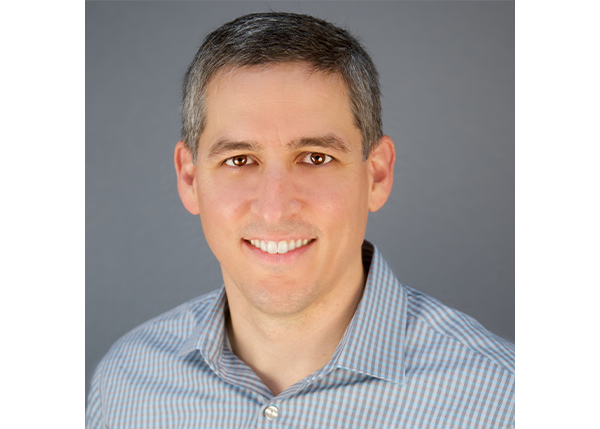 Brad M.
Brad has been married to his wife Meredith for 18 years and they have one son and one daughter who are 12-year-old twins.
Brad started his professional career as a tax accountant in 1999 but has been in the insurance industry since 2004. He founded Moore Insurance Group in 2010, an independent insurance agency assisting clients with home, auto, life, and business insurance needs across the state of Texas.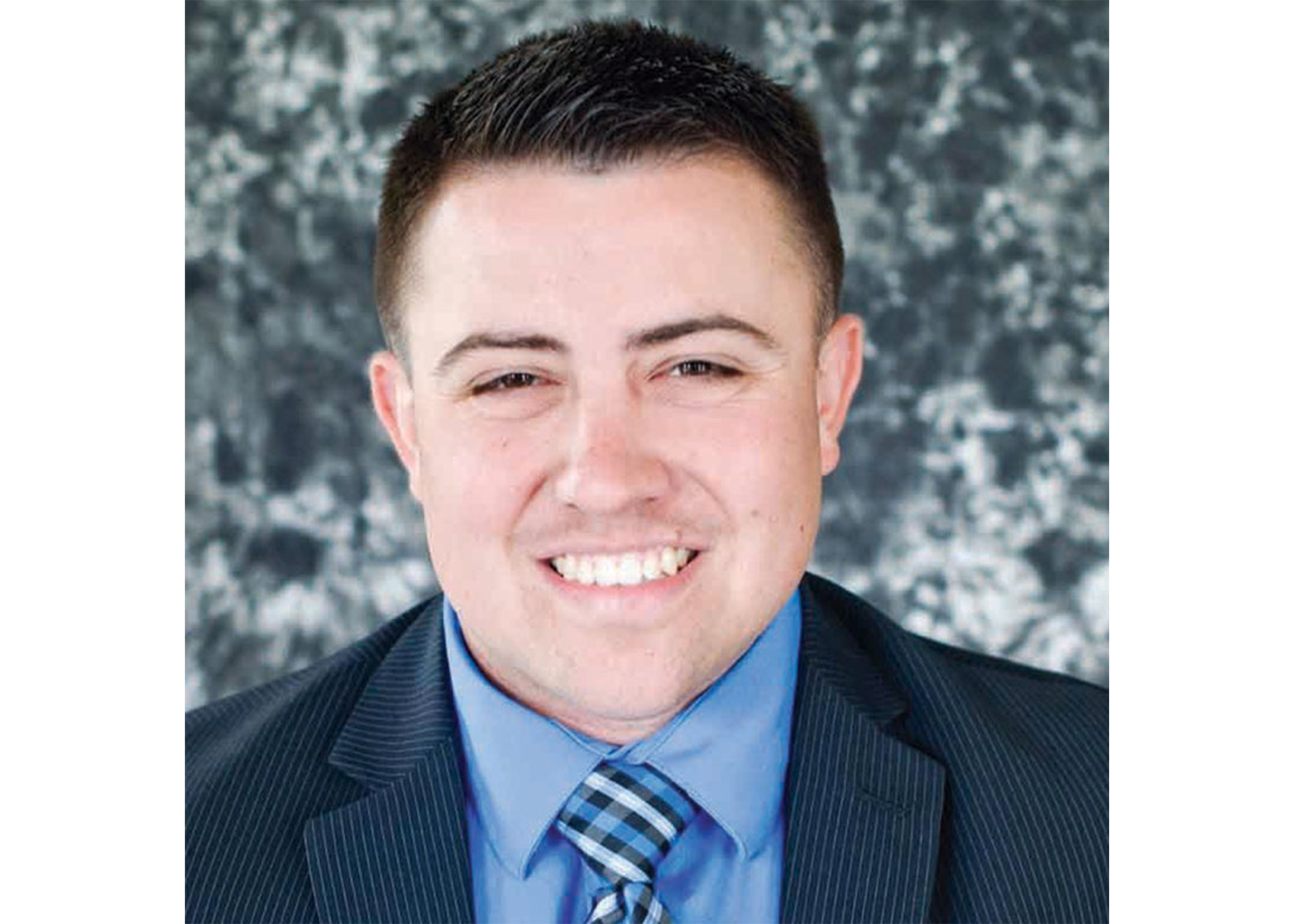 Tyler P.
Tyler runs his financial services business, inspiring Main Street, middle-class families and business owners make Biblically-wise financial decisions. He also teaches entrepreneurship and financial literacy to help people use their God-given gifts.
He currently serves on multiple local non-profit boards including as a deacon and personnel chairperson at his church.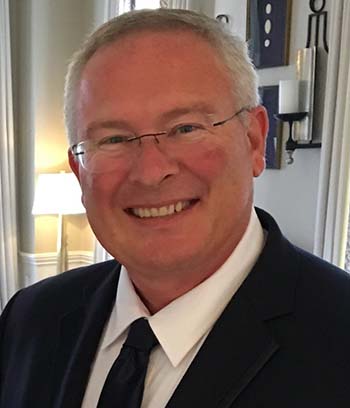 Rick R.
Born on the Fourth of July, Rick is originally from Indiana and now resides in Charleston, S.C. He and his wife Jodi have been married for over 36 years and have two children, ages 27 and 30, as well as two grandchildren, one from each child.
The couple has lived a debt-free lifestyle for much of their marriage and they facilitate a debt-free class at their church twice a year. Prior to retiring at 52, Rick spent 30 years in the pacemaker industry selling and servicing pacemaker implants. He and his wife joined Medi-Share in 2017 and experienced a major life event in 2019, stating the Medi-Share program worked beautifully. Being on this committee is just one small way he feels he can give back.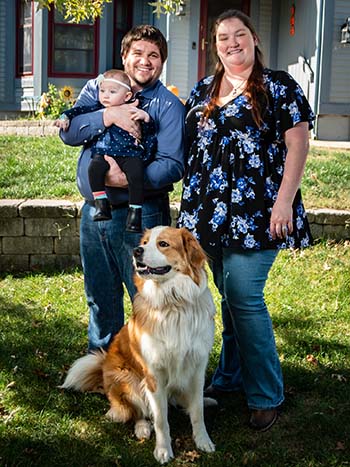 John T.
John lives in Kansas with his wife of 5 years, their 10-month-old daughter, and their 100 lb Great Bernese mix. He has worked as a financial and IT consultant for the past 10 years and has always had a passion for helping others and improving the health care community. John's hobbies include rebuilding computers and spending time with family and friends.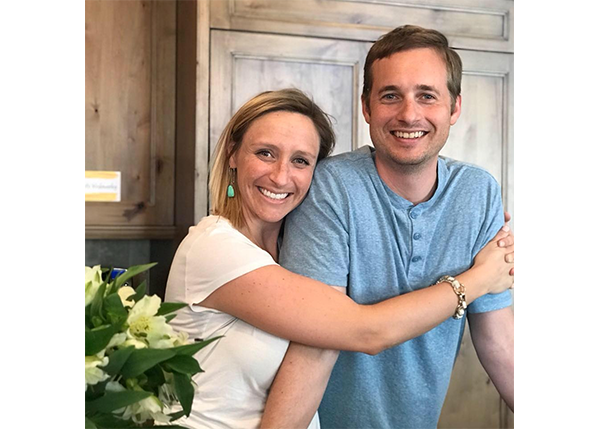 Kyle V.
Kyle and his wife Bailey live with their two children, Emory (2) and Reagan (1), in Texas. They were married in April of 2016 and shortly thereafter became pregnant with their daughter, Emory. Following her arrival and after much prayer, Bailey left her job as a fundraiser for a local children's hospital. With that transition, they also began to look for an affordable health insurance option for their family. In researching their options they discovered Medi-Share.
In addition to being active members of church and serving in their City Group as Kid City teachers, Kyle practices law at a mid-sized law firm in Texas.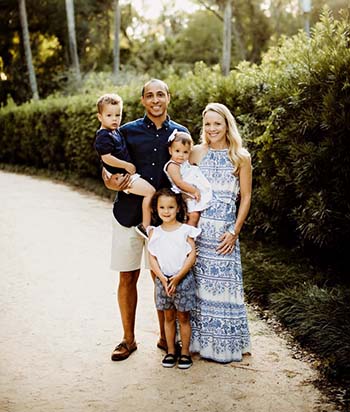 Jennifer V.
Jennifer lives in Northeast Florida with her husband Jacob and their three children. She graduated from the University of Florida in 2009 with a bachelor's degree in Biology and then in 2013 with a Doctorate of Veterinary Medicine. She met her husband while in undergrad at UF and he is also a veterinarian. Jennifer and Jacob now own two veterinary hospitals.
When not taking care of animals, she watches Gator football and basketball, volunteers in her community and church, and spends time with family. Jennifer is also a member of the Junior Service League of St. Augustine and a past mentor for Take Stock in Children.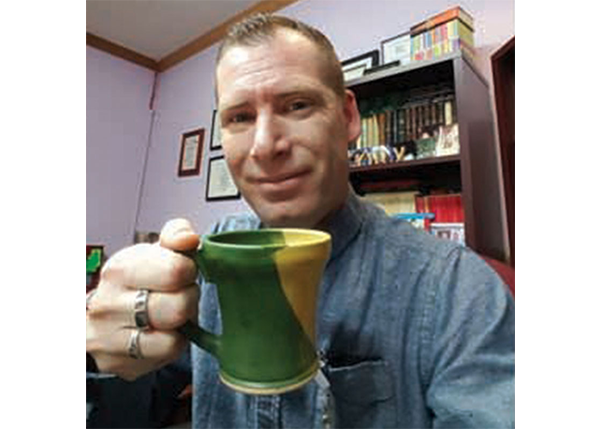 Cory W.
Rev. Cory serves as a chaplain to a retirement community with all phases of care. As a chaplain, Cory has been exposed to the healthcare industry rules and laws such as HIPPA, advance directives, hospice care, palliative care, among other nuances and ins and outs of the healthcare system.
Cory and his wife of 19 years, Kristin, and boys Liam (14), Silas (12), and Tobias (11) call Indiana home.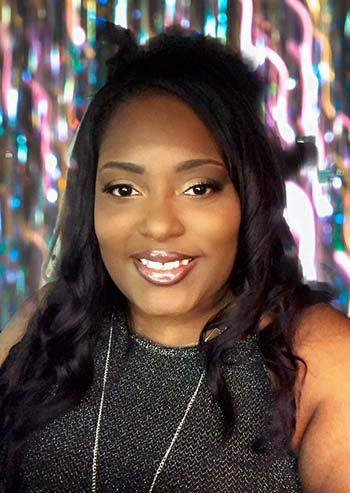 Shameka W.
Shameka currently resides in Melbourne, Fla. with her 10-year-old Havenese, Mylo. She has been in healthcare for over 25 years, working in primary care and specialty medicine with a focus on billing, coding, and utilization management. Shameka has been a Training Specialist since 2019. In her spare time she loves mixed media painting, reading, and spending time with family and friends.
Become a Member of Christian Care Ministry and explore the benefits of Medi-Share!