What is PrayerStream?
An online community connecting individuals, churches, and small groups in prayer through the convenience of a social network.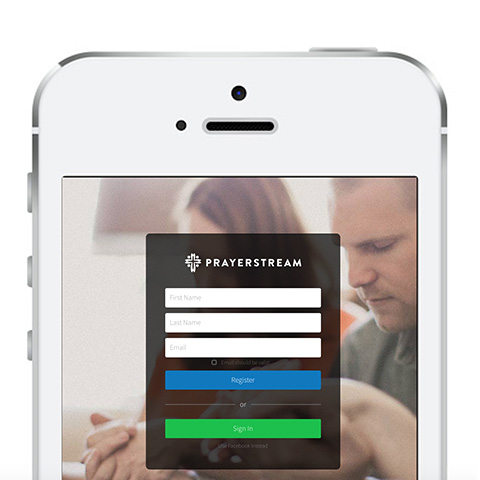 "After I posted my first prayer request, the prayers just kept coming. How comforting to know these people were praying on my behalf."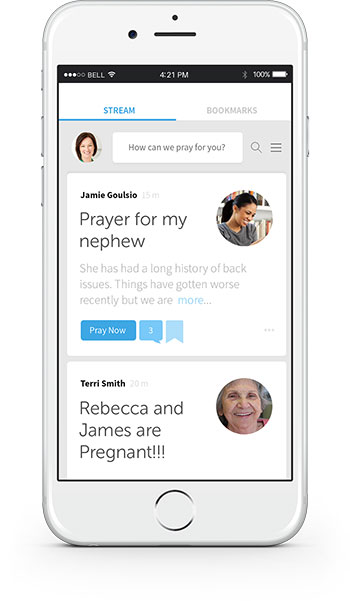 Post a Prayer or Praise
PrayerStream allows you to easily share prayers and praise reports with your friends, small group, or other communities. Simply type a prayer request or praise report and then share it by posting to a personal group, the global PrayerStream or even to Facebook!
When your prayers are answered, don't forget ot share the praise with your PrayerStream community. With PrayerStream, connecting with your fellow Christians in real time is easy, whether you're at home or on the go!
Become part of an authentic online community today!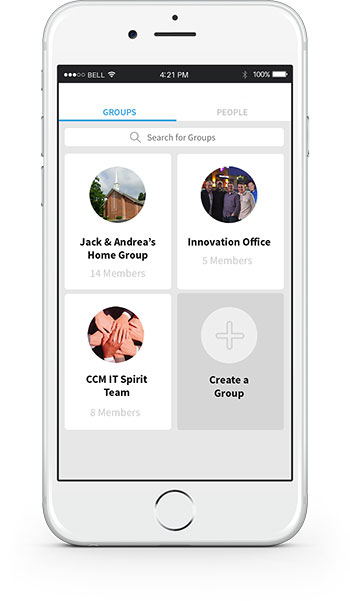 Create a Group
PrayerStream allows you to stay connected with your group's prayer requests and praises throughout the week. You can create a group of any size for your family, small-group, or church.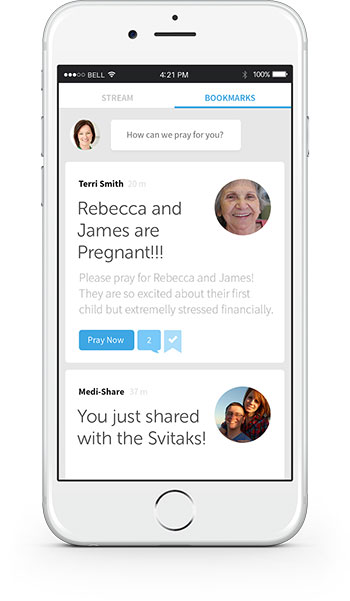 Bookmark Prayers
No more making "mental notes" to pray for others. Use your journal to build a list of prayers and praises you want to lift up. You can easily flag prayers you want to follow and see prayers that God has answered.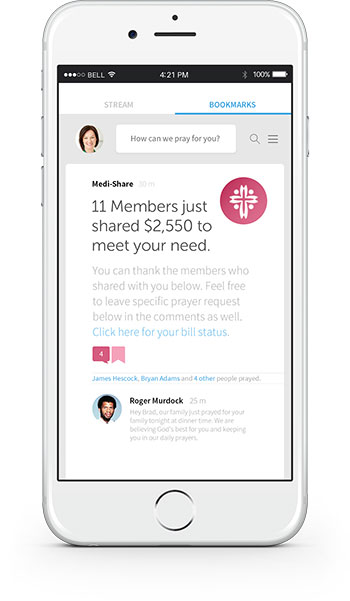 Thank your Medi-Share community when bills are shared!
Ever wonder who your monthly share is helping? With PrayerStream you can pray for the people your share is directly affecting. You can also thank those who have shared in your medical bills and prayed for you in your time of need.

Who Should Use PrayerStream?

Individuals
PrayerStream was designed for the individual, both on the go and at home. You can easily build your own prayer community to share your praises and requests. Download the App to stay connected.

Churches
Imagine your entire congregation connected in prayer outside the church walls. Unite your church family with the PrayerStream community, or create a private group for your members' prayers and praises.

Small Groups
Your small group may only meet once a week, but now you can stay connected all the time. Share events, meetings, praises, and prayer requests in real-time; PrayerStream is a small group leader's best friend.
Joining is Simple, Fast and Free

Sign up with Facebook, simply click on the logo to login with your Facebook account. Logging in this way also enables you to post prayers and praises to your Facebook community!

Already have a Christian Care Ministry login? Use it to log in to PrayerStream today. Don't have one? Registering for a Christian Care Ministry login is fast and free.

All Medi-Share members have automatic access to PrayerStream from their Member Center.